Steelers' Roethlisberger: 'We shot ourselves in the foot'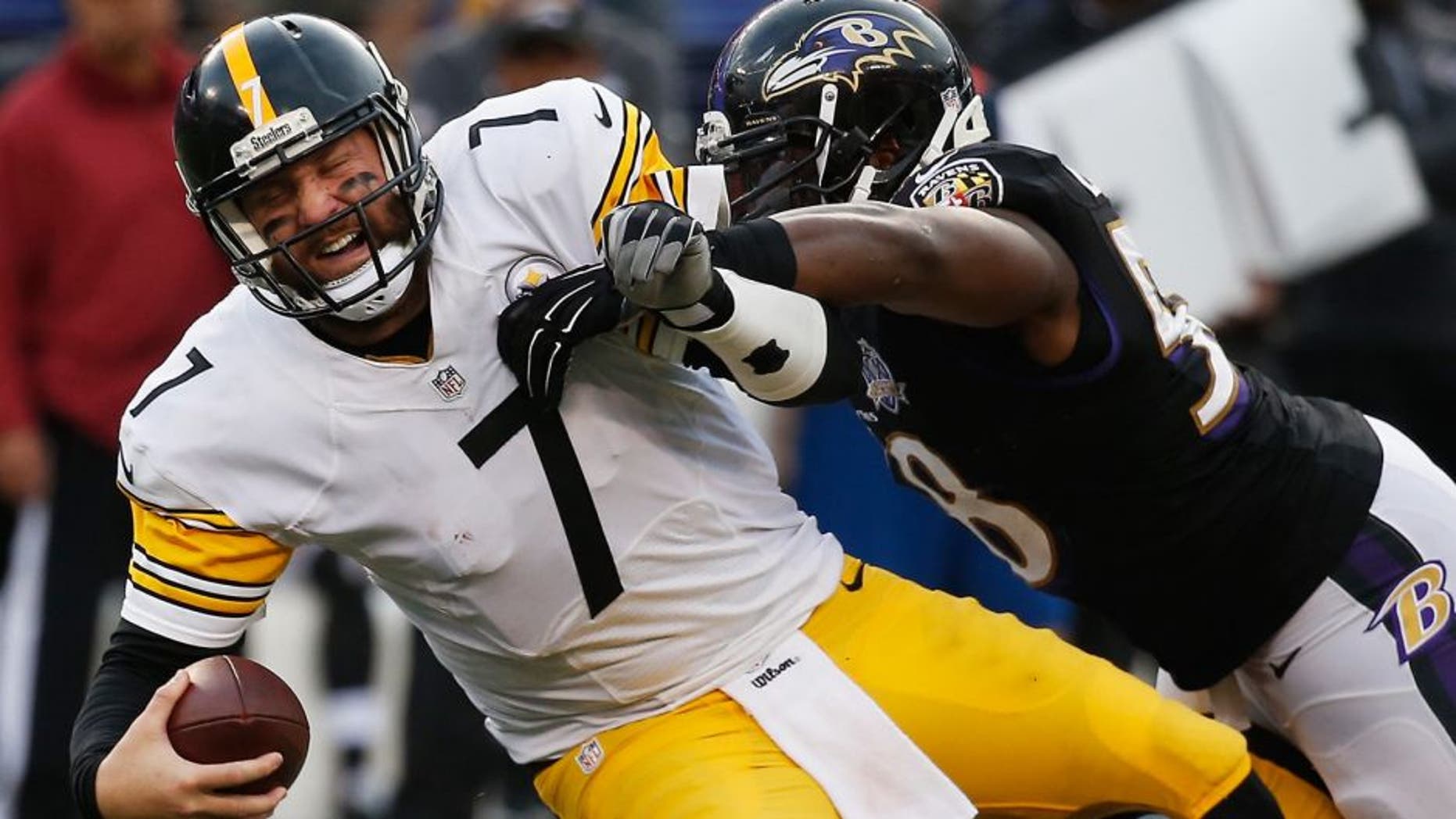 The Pittsburgh Steelers no longer control their postseason destiny after laying an egg Sunday in Baltimore.
Turnovers, bad execution on third down, worse on fourth downs, and a lack of pressure on a quarterback who signed with the Ravens less than two weeks ago. Add it all up and you get the Steelers' worst loss of the season.
"We're capable of beating anyone, but we're also capable of losing to anyone," said Steelers head coach Mike Tomlin via Steelers.com. "Hopefully, it will give us an opportunity to learn from this, and we'll learn that hard lesson moving forward. We didn't handle the business in the stadium today so we're left to look around at other stadiums. Such is life this time of year when you don't do what you're supposed to do."
Losing control of its own destiny is particularly disheartening for a Steelers team that had scored 30-plus points in six consecutive games and had won 10 straight in December going back to 2013. Pittsburgh never seemed to recover after getting stuffed on 4th-and-1 on the opening possession, unable to extend drives while converting just 2-of-8 third downs. The loss leaves the Steelers with just two paths to the playoffs.
"We controlled our destiny, but we gave the ball away today, and we can't do that. I can't do that," said quarterback Ben Roethlisberger, who had two interceptions with another that was returned 101 yards for a touchdown negated by an offsides penalty. "We shot ourselves in the foot today. It's our fault. It's my fault. The only thing we can do now is play, win, watch and hope."