Steelers' Mitchell says he played better with Polamalu's backup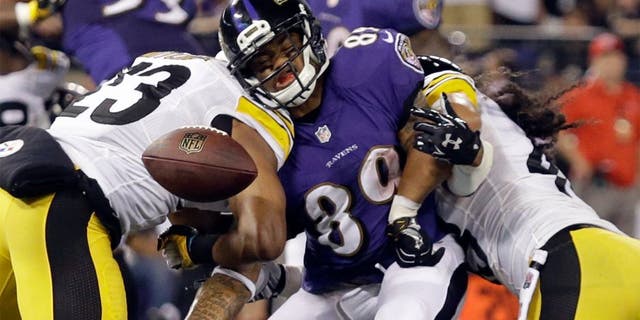 Steelers safety Mike Mitchell played through a groin injury in an underwhelming first season with the team in 2014. The lack of reps with fellow safety Troy Polamalu also may have contributed to his down season.
Mitchell told the Observer-Reporter that he believes he played better last season alongside Will Allen because the duo practiced together all offseason while Polamalu worked out on his own. A hamstring injury has precluded Mitchell from practicing alongside presumes starter Shamarko Thomas since the first week of training camp.
"I think with anything, the more you do things, the more you rep them, the better they get," Mitchell said. "It's important for us to get some reps together. But we worked a whole lot together this spring. We took pretty much every rep together. It was kind of like me and Will Allen last year. I worked with him all spring. I think me and Will had a little better rapport last year. I think me and Shamarko (Thomas) will be similar."
New defensive coordinator Keith Butler was hoping that Mitchell and Thomas would get plenty of practice time together this training camp, but both have been bothered by injuries. Monday was the first day that both Mitchell and Thomas were on the practice field together since the start of camp.
"It's extremely important for those guys to get out there," Butler said. "It's easy to sit back there and draw it up on the board and stuff like that. When you get out there and things are happening fast, they need the experience of doing that. This is Mike's second year in the system. First year, you're kind of looking around, figuring out what's going on. This year, he should grow in the aspect of knowing what we're doing and what offenses are trying to do to us."
h/t: Observer-Reporter