Sources: Baylor's defensive coordinator in talks to be its interim head coach
By , Bruce Feldman
Published May 26, 2016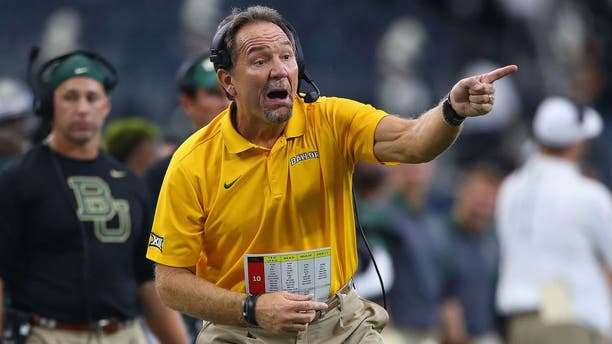 With Art Briles out at Baylor, it's been reported that defensive coordinator Phil Bennett will take over the football program as the Bears interim head coach. However, sources told FOX Sports Thursday afternoon that there are still ongoing discussions about it.
Word is the 60-year-old Bennett would like to take over and there is some support for him to get the interim spo. But there still needs to be further discussion about the parameters of the job, as well as from the fallout from the Pepper Hamilton investigation.
Bennett has head coaching experience from his six seasons at SMU, where he went 19-52.
Beyond Briles, it's uncertain if any other Baylor coaches will be directly implicated in the investigation. Bennett did speak on the record last summer that he expected Sam Ukwuachu to be eligible, even though the defensive end is about to stand trial for sexual assault in a few weeks.
https://www.foxnews.com/sports/sources-baylors-defensive-coordinator-in-talks-to-be-its-interim-head-coach