Shane Victorino out of Boston's starting lineup again in World Series Game 5 vs Cardinals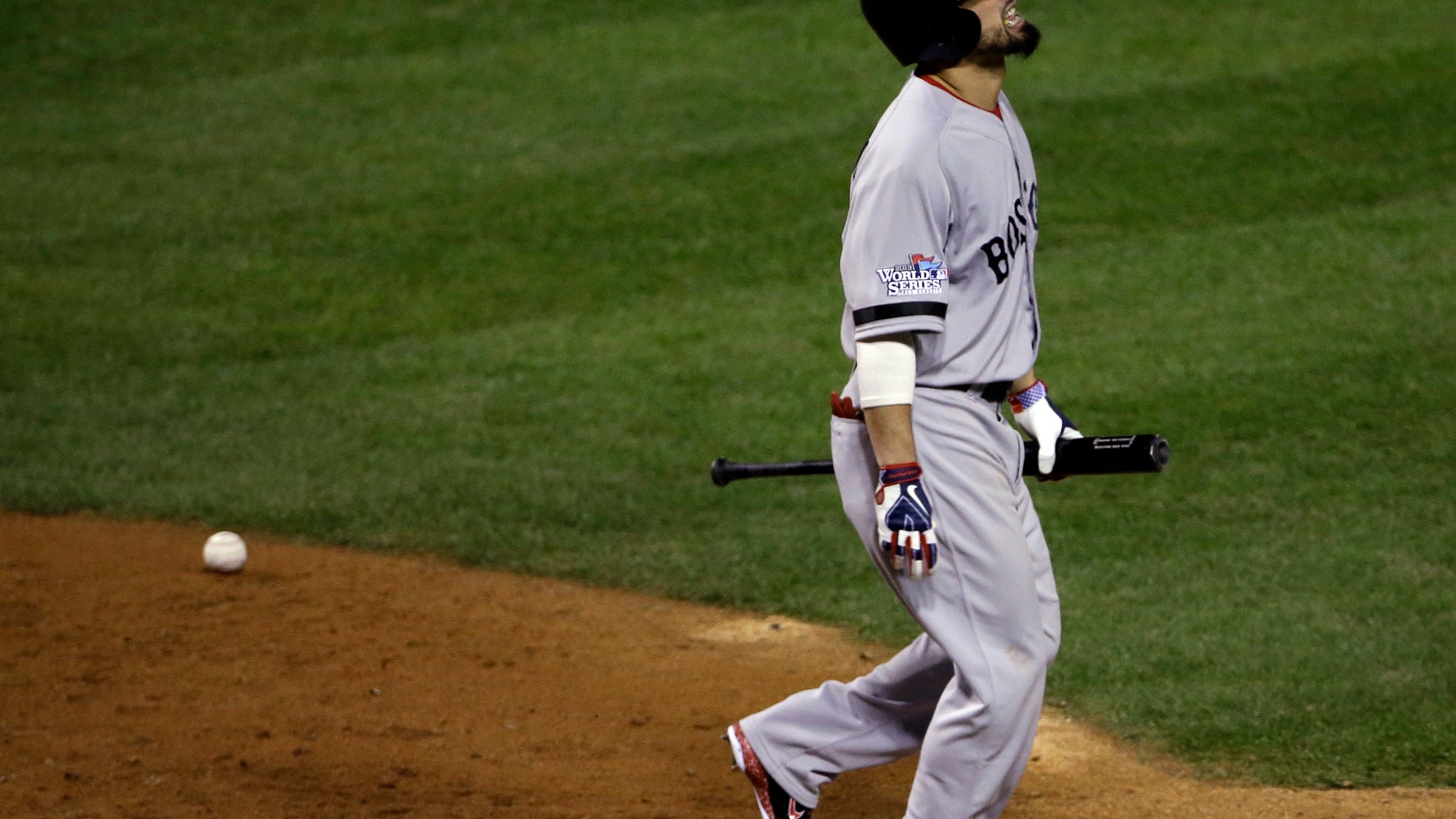 ST. LOUIS – Shane Victorino is out of Boston's starting lineup for the second straight night.
Victorino was scratched from Game 4 on Sunday because of lower back stiffness and his replacement in the batting order, Jonny Gomes, hit a tiebreaking three-run homer in a 4-2 win that tied the Series against St. Louis at two games apiece.
Red Sox manager John Farrell says Victorino is much improved and probably could have started Monday night. But Farrell was concerned about how much time the outfielder would spend on the field and says he wanted to be able to use Victorino "at our discretion."