Scottie Pippen says 72-win Bulls team would sweep the Warriors
By , Nick Schwartz
Published April 03, 2016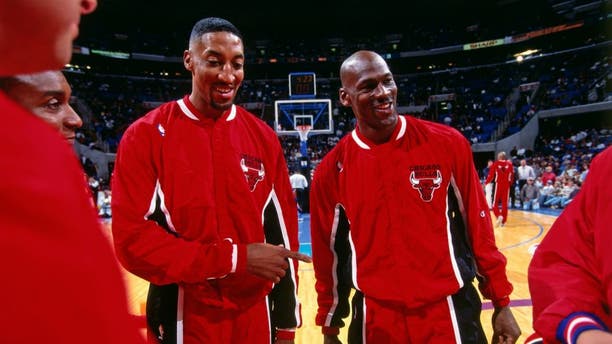 Basketball fans and analysts seemingly love nothing more than comparing players and teams across eras, even though it's impossible to say, for example, whether Stephen Curry would be dominant in the early 90s or if the 2016 Golden State Warriors are the best team of all-time.
Bulls legend Scottie Pippen, who starred on the '95-96 Chicago team that went a record 72-10, was asked by The Dan Patrick Show how that squad would match up with the defending NBA champions in a hypothetical series. Pippen unsurprisingly picked his own team to win, and (very politely) didn't give the Warriors a chance.
"72-win Bulls team versus this Warriors team, how does it play out in a seven-game series?
Bulls in four."
Pippen was then asked about specific matchups, and said that he'd like to guard Stephen Curry, with Michael Jordan taking Klay Thompson.
"I think that my size and length would bother [Curry] a little bit.... I think if I can keep him under 20, I think I'm doing good."
Current Warriors coach Steve Kerr, who was also a part of that legendary Bulls team, gave perhaps the best take on a Warriors-Bulls matchup last year.
via ESPN:
"My initial thoughts are that it is literally impossible to even compare, because the rules are so different and the eras are so different. We would overload the strong side on Jordan, and they would call illegal defense; and they would put their hands all over Curry, and the refs would call a foul..... I refuse to comment on the score of this hypothetical game that would never happen."
https://www.foxnews.com/sports/scottie-pippen-says-72-win-bulls-team-would-sweep-the-warriors