San Antonio Spurs head coach Gregg Popovich sounds off on Second Amendment after loss
By Ryan Gaydos
Published March 28, 2018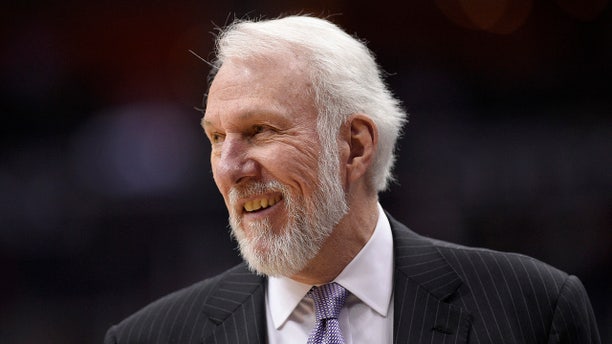 San Antonio Spurs head coach Gregg Popovich sounded off about the Second Amendment Tuesday night, following his team's 116-106 loss to the Washington Wizards.
The outspoken coach told reporters that changes to current U.S. gun laws were comparable to Band-Aids, according to USA Today.
"Even if they changed the age limit, it's all a Band-Aid," he said. "The obvious elephant in the room is the guns, weapons of war, the magazines. The real discussion should be about the Second Amendment. Is it useful? Does it serve its purpose the way it was supposed to do in the beginning? That discussion should be had."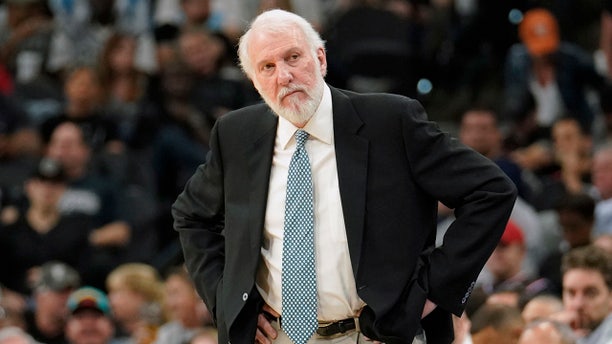 It is the second time in a few days Popovich decided to enter the political realm. He applauded demonstrators who participated in the March for Our Lives event supporting gun control and ripped President Trump for not being in Washington during the marches, according to The Hill.
"It's just cowardice," he said. "A real leader would have been in Washington D.C. this weekend, not at his penthouse at Mar-a-Lago. He would have had the decency to meet with a group, to see what's going on, and how important it is, and how important our children should be to us. So for all those politicians involved, it's just a dereliction of duty."
Popovich has been an outspoken Trump critic since the president was elected in 2016.
He called Trump a "soulless coward" in an interview with The Nation in October after Trump touted making calls to the families of the four American soldiers who were ambushed in Niger.
In January 2017, Popovich said Trump had "thin skin" based on the way Trump reacts to media reports, according to Fox Sports.
"If any of our children would have said [what Trump said], we would ground them for six months. Without a doubt," he said. "We ignore all that because…because…why?"
https://www.foxnews.com/sports/san-antonio-spurs-head-coach-gregg-popovich-sounds-off-on-second-amendment-after-loss