Royal turnout for Zara at equestrian cross country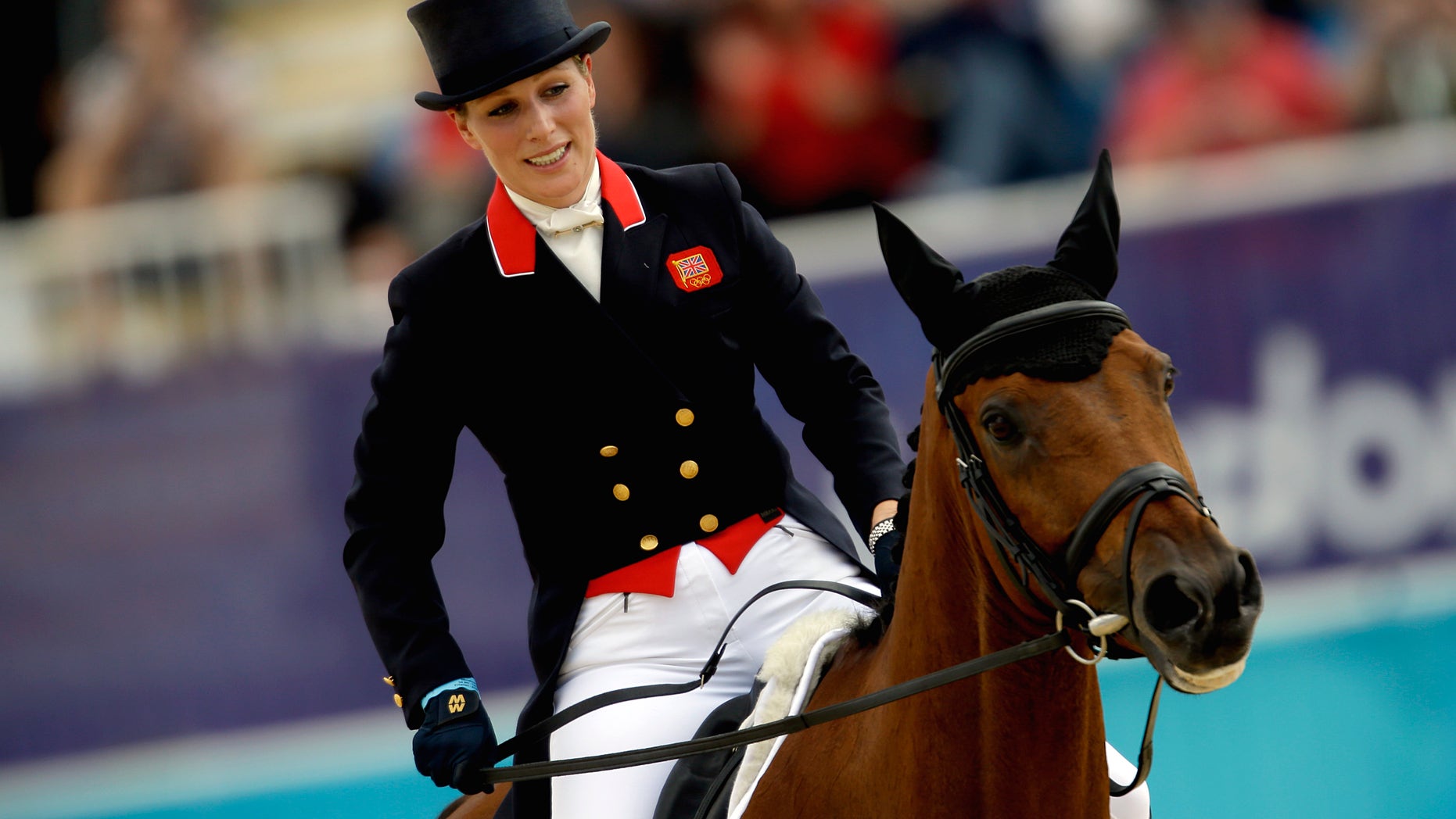 Zara Phillips, Queen Elizabeth II's granddaughter, has completed the difficult and dangerous cross-country portion of her first Olympic equestrian eventing competition in very good time.
The 31-year-old Phillips finished well under the pace time with 9 minutes 55.11 seconds, cheered on wildly by thousands of fans -- some of them royal -- in the bucolic Greenwich Park, London's oldest royal park.
Princes William and Harry watched her from the main equestrian arena, joined by William's wife, Kate, and Camilla, the wife of Prince Charles. Seated alongside them were Princess Beatrice and Princess Eugenie, the daughters of Prince Andrew.
Phillips' mother, Princess Anne, watched from the grounds of the twisty, hilly 5.7-kilometer course dotted with 28 obstacles.