Rousey gets WWE Slammy Award for WrestleMania 31 appearance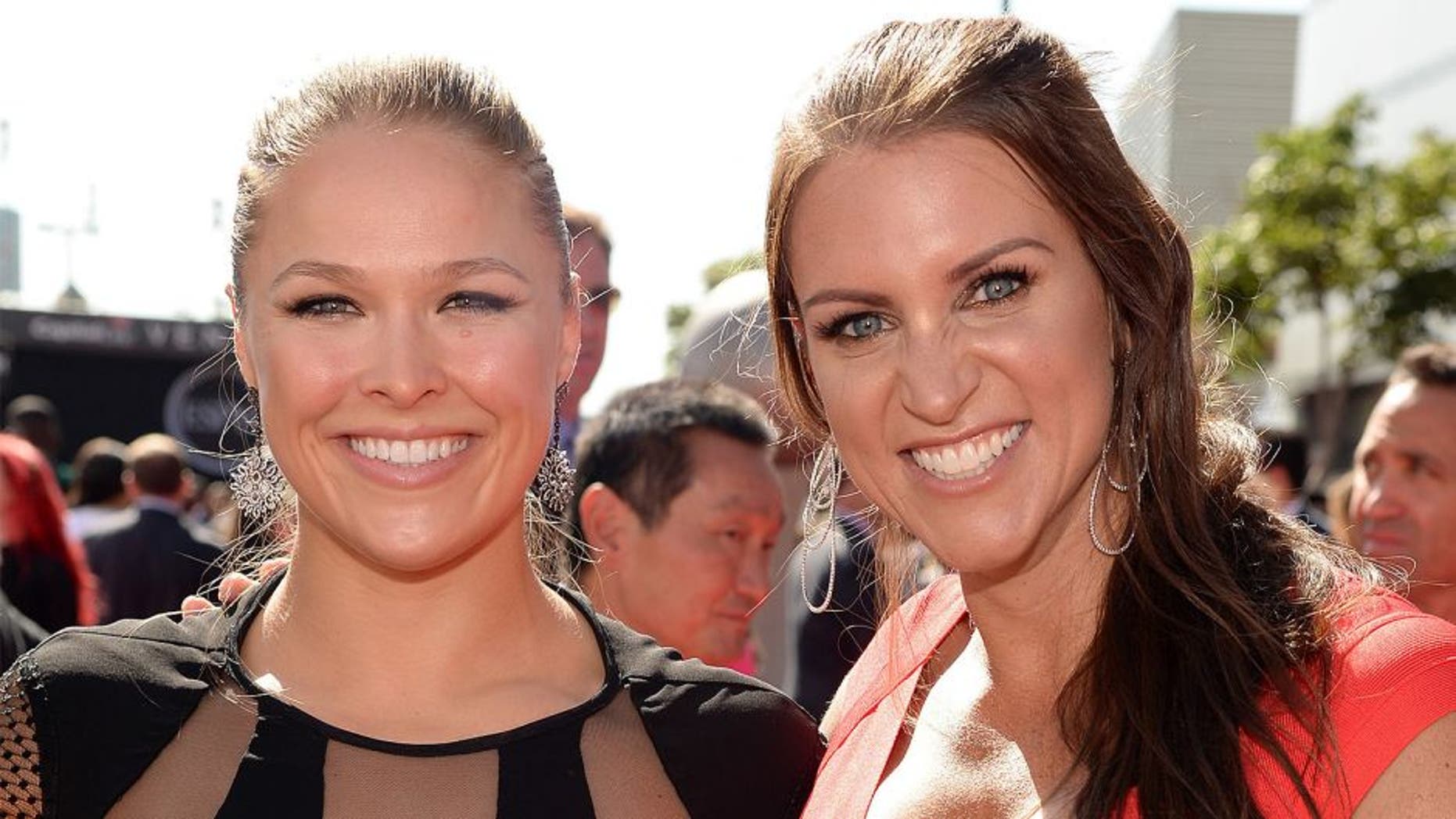 Ronda Rousey's appearance at WrestleMania 31 earlier this year ended up getting recognized as the best 'This is Awesome' moment of the year by WWE fans at the annual "Slammy" awards on Monday night.
Rousey ended up in the ring along with Dwayne "The Rock" Johnson at WrestleMania 31 in April, and the former UFC champion helped tackle WWE executives Triple H and Stephanie McMahon.
The appearance got Rousey a ton of publicity as she crossed over with WWE fans across the world, and fans have been clamoring for her to show up again in a professional wrestling ring.
Neither Rousey nor Johnson appeared to actually accept the award, but the vote is handled by WWE fans so it looks like the UFC superstar still carries a lot of weight with her supporters.
Rousey has long talked about making another WWE appearance, possibly at WrestleMania 32 in Dallas. But considering that this is on the heels of her stunning loss to Holly Holm, and the fact that she's shooting a pair of movies in early 2016, it seems more and more likely that she won't show up at the annual event.
Either way, Rousey can celebrate knowing that her WWE appearance was voted one of the best moments of the year by fans.