Rick Story fights smart, earns win in return bout at UFC Fight Night
By , Elias Cepeda
Published May 29, 2016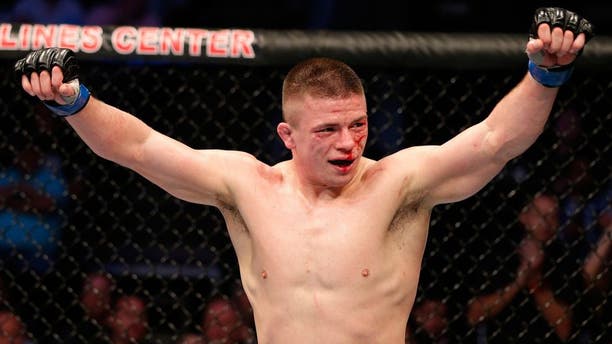 Rick Story used a smart, grappling-focused strategy and phenomenal body punching to earn his third straight win Sunday. Perhaps most importantly, he was able to look sharp and effective after nearly two years away from the UFC Octagon.
After three rounds, Story earned scores of 29-28 (twice) and 30-27 to win a unanimous decision over Tarec Saffiedine. The win improved his overall record to 19-8.
In the first round, Story outscored Saffiedine with body punches, and outmuscled him in grappling situations. In the second, Story continued to press Saffiedine against the cage, looking for takedowns and scoring with more body strikes.
Story continued to be a stifling presence against the cage for the rest of the fight, but in the third, Saffiedine did all he could to fight off the cage.
When he did, he was aggressive with any time and space he got, landing head kicks and throwing big punches. Still, Story used good head movement to get out of the way of most of the shots, and was able to continue to control the pace and space with his clinch-heavy tactics.
The loss drops Saffiedine's record to 16-5. Prior to this defeat, he'd opened 2016 with a win over Jake Ellenberger after his own long layoff from competition.
https://www.foxnews.com/sports/rick-story-fights-smart-earns-win-in-return-bout-at-ufc-fight-night