Ricciardo admits Red Bull got strategy wrong in Sochi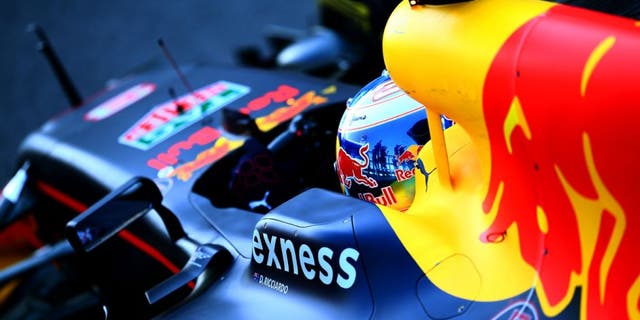 Daniel Ricciardo admits that Red Bull's race in Russia was compromised by the decision to switch to medium tires after both cars were delayed by the first lap incident.
Ricciardo and team mate Dany Kvyat took their only set of mediums when they pitted, despite not having run the compound at all during the weekend. Both men subsequently struggled for pace, and while the Russian ran to the flag Ricciardo changed to soft tyres after 29 laps on his way to 11th place.
"In the end we were forced to try something due to the incident in the first corner," said Ricciardo. "I think that's where the strategy went wrong. We were caught up in an incident, a lot of us were, the race was over for a few of us straight away. From then we had a lot of damage, so we tried to put the medium on just to do something, but the car was sliding a lot, and that tire wasn't really helping it.
"In the end I think it was just more that the race was over from the first lap. It's a shame. We just have to try and look forward to the next one and hopefully some people don't make these mistakes again."
Regarding Kvyat's Turn Two mistake he said: "I expect an apology, put it that way. He owes it to a few people today, so let's see. I saw a bit of a replay during the safety car, I was looking at the screens trying to figure out what happened, I had a feeling that's what happened, and that's what it looked like."
Meanwhile team principal Christian Horner said that the team went for mediums because "it was going to be the quickest way to the end of the race for us. We had one set of softs, but it was definitely going to be the quickest way."