Reports: Clemson suspends three players for Orange Bowl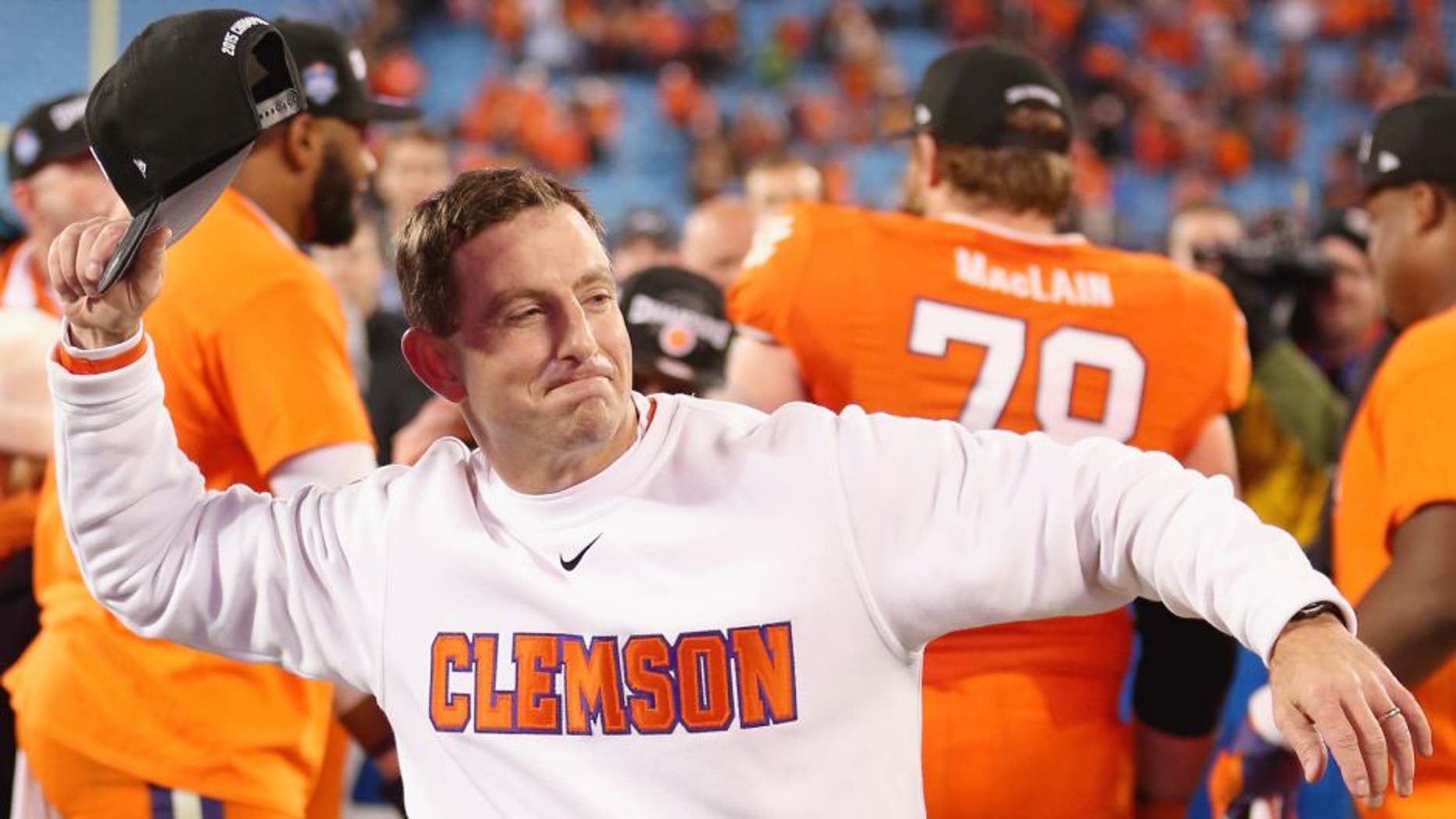 The Clemson Tigers are the top seed in the College Football Playoffs because they have yet to lose this season. Until Tuesday.
According to multiple reports, the top-ranked Tigers lost three players from their roster, sending them home from the Orange Bowl for allegedly failing drug tests.
According to Robert Thorne McRae, publisher and scouting director of the Clemson Insider, said the three players were notified before Tuesday's practice but after attending Orange Bowl Media Day earlier in the day.
The Tigers (13-0) face No. 4 Oklahoma (11-1) in Miami Gardens, Fla., on Thursday in the first of two national semifinal games. The game kicks off at 4 p.m. ET, followed by No. 3 Michigan State vs. No. 2 Alabama in the Cotton Bowl in the other semifinal at 8 p.m. ET.
Cain appears to be the biggest loss with respect to on-field production, as he is tied for third on the team in receptions (34), tied for second in touchdown catches (5) and alone in second in receiving yards (582). His 67-yard catch is the longest reception of the season for Clemson, as well.
The freshman was also suspended for the Miami game in October.
Lakip, a senior kicker, missed the first three games of the season after he was arrested in June and charged with cocaine possession and driving under the influence. He has played sparingly since.
McCullough is a junior tight end who has not caught a pass this season.
According to the report, Clemson head coach Dabo Swinney will address the situation with media on Wednesday.