Report: Sam Bradford had trouble remembering the first half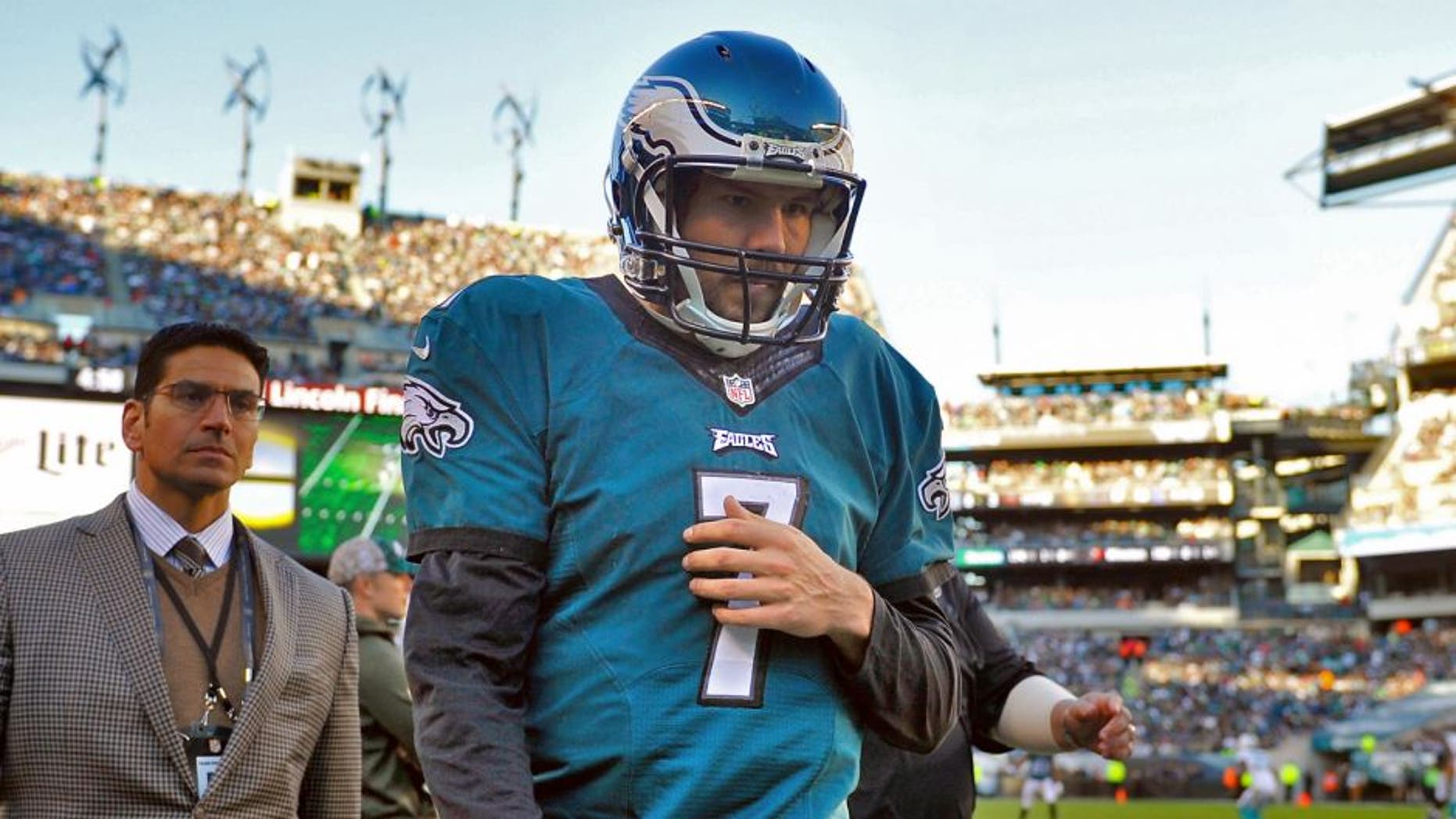 Sam Bradford suffered two separate injuries in Week 10. Alex Goodlet Getty Images
Philadelphia Eagles quarterback Sam Bradford was forced from Sunday's Week 10 loss to the Miami Dolphins with an injury to his non-throwing shoulder and a severe concussion.
According to Eagles beat reporter Howard Eskin, Bradford suffered an concussion in the second half and had trouble remembering what happened during the game's first half.
According to Eagles beat reporter Les Bowen, Bradford suffered a grade two AC joint sprain in his left shoulder.
Bradford left the game with injury after throwing for 236 yards passing, one touchdown and only six incomplete passes on 25 attempts.