Reggie Bush calls Christian McCaffrey college football's 'best player'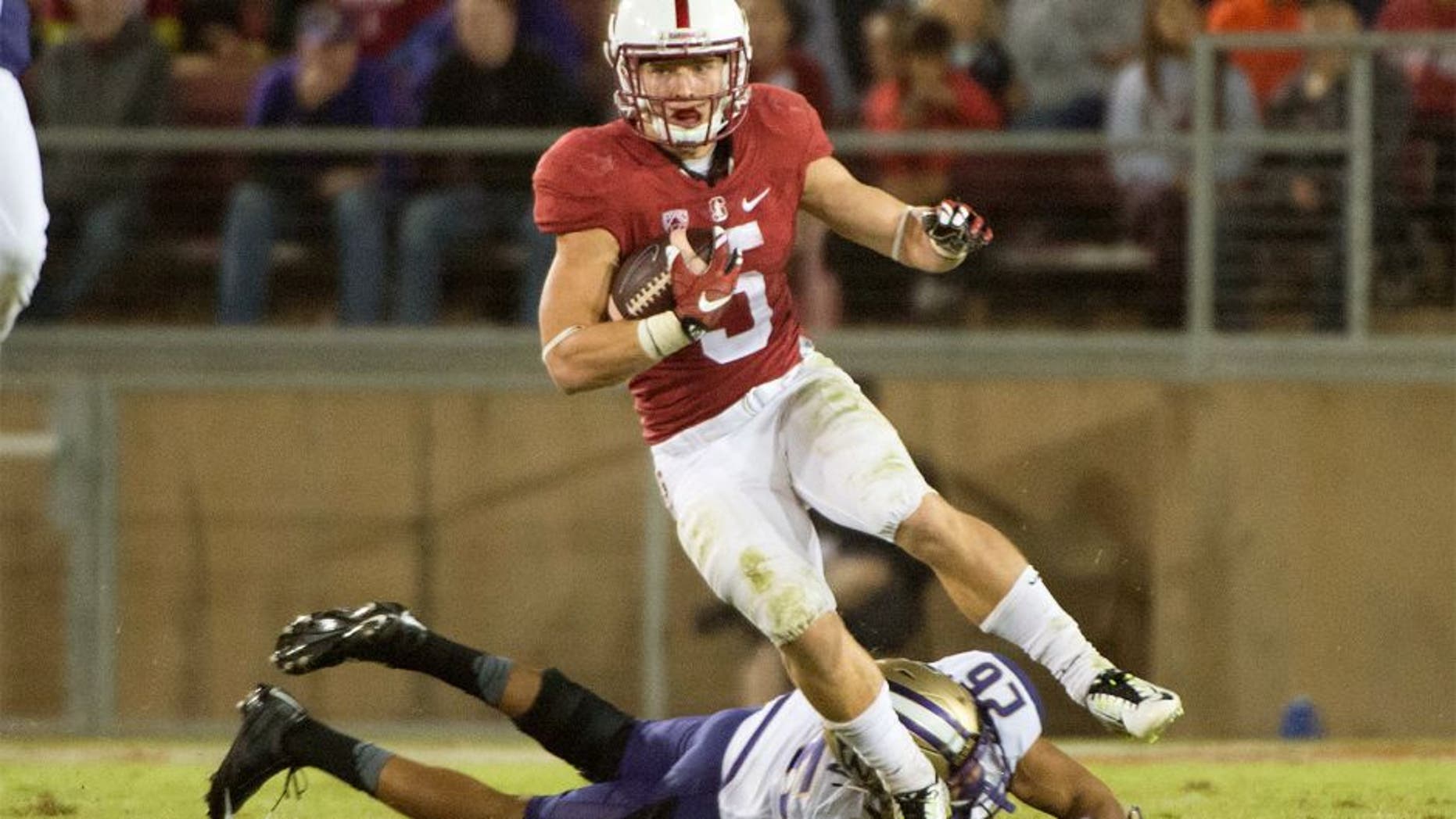 Former USC running back Reggie Bush is a big fan of Stanford sophomore Christian McCaffrey. In fact, the 2005 Heisman Trophy winner (since vacated) believes McCaffrey is the best player in the country.
"In my mind, he's the best player," said Bush, per GoStanford.com. "And he's only a sophomore, which is scary."
McCaffrey, one of three finalist for the 2015 Heisman Trophy, patterned his game after Bush and wears No. 5 in honor of Bush's number at USC.
"He can do so many things," Bush said. "We saw that firsthand. It's hard (being a former Trojan), but I have to give props where props are due. He's one of the best."
McCaffrey broke Barry Sanders' single-season record for all-purpose yards with 3,496. He's also ranked No. 2 in the country in rushing yards. Regardless of whether or not McCaffrey wins, the sophomore sensation has a fan in Bush.
"He's making his university proud and we'll see if he wins it," Bush said. "I think he's got as good a chance as anybody else."
(h/t GoStanford.com)