Redskins want rookie RB Matt Jones to play more physical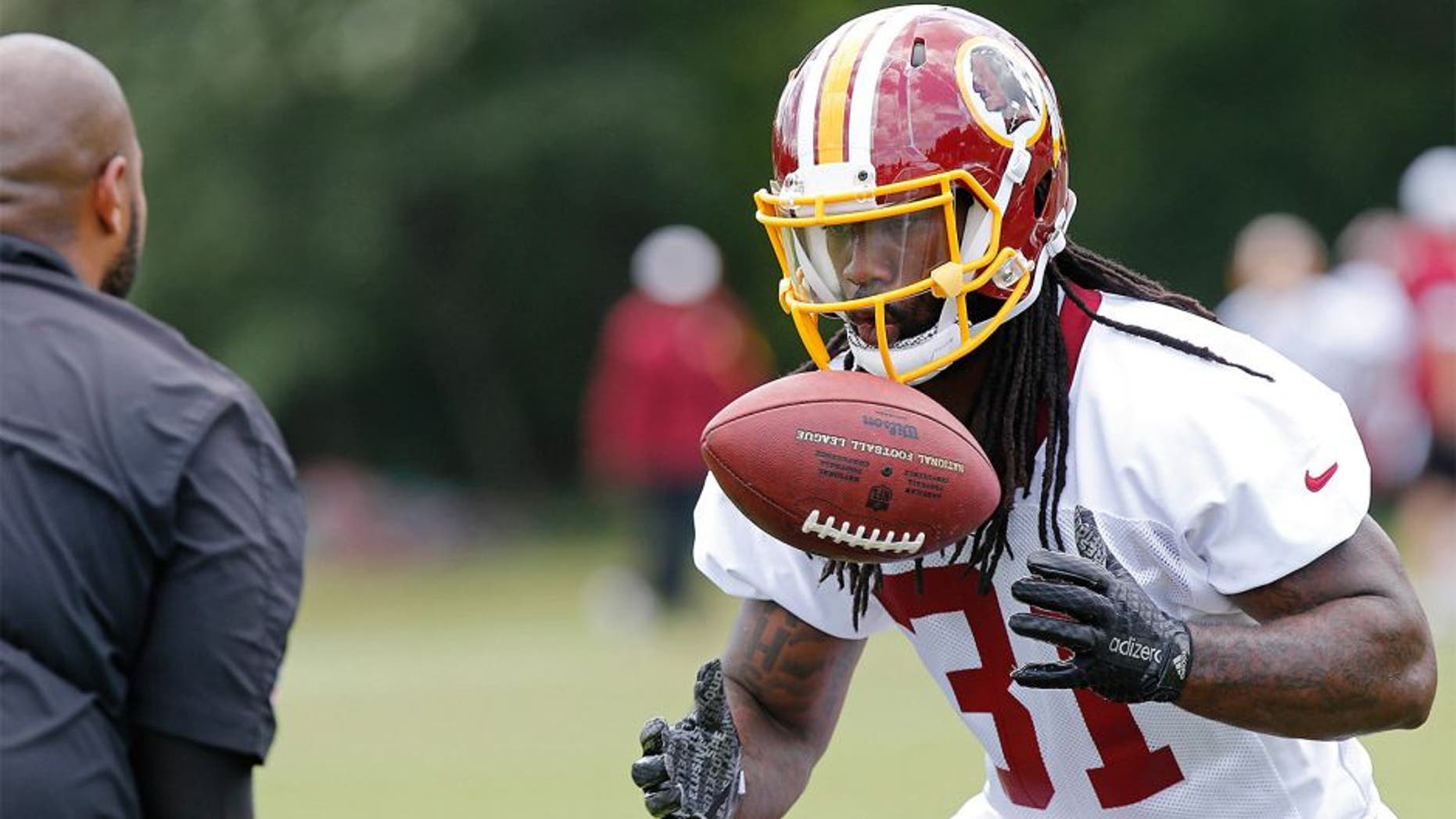 Shortly after the Washington Redskins drafted running back Matt Jones in the third-round of the 2015 NFL Draft, general manager Scot McCloughan compared him to Marshawn Lynch. The 6-foot-2, 231-pound back certainly profiles like Lynch, but he hasn't played like him just yet.
Through the Redskins' first week of training camp, Jones has struggled to create yards after contact, according to beat writers covering the team. Jones is not finishing runs, and that's what the coaching staff expected of him when they selected him.
"Both [running backs coach] Randy [Jordan] and [general manager] Scot [McCloughan] and myself, he's been challenged a little bit to finish some runs," head coach Jay Gruden said to reporters, per the Washington Post. "A lot of the times in these practices you're not sure how to finish runs, but we want him to finish violently. … I just think probably the tempo. [He's] young. That's probably how they did it in college and he's thinking that he gets five, six yards and he's done for the day, but we want him to finish the runs."
Jones recognizes that this has become an issue for him early on, and he admits that making the transition from the speed of the college game to the NFL is taking more time than he expected.
"It's way more physical because you've got guys that are smart and are going to come up and meet you in the hole at the same time," Jones said of the different styles, per the Washington Post. "So it's way more physical. … That's what I like to do, just run downhill. It's just the learning aspect of the game."
Earlier this offseason, Jones claimed that he is going to put pressure on Alfred Morris. For now, it seems like he should just focus on winning the Redskins' third-down back role. Most expect Jones to inherit this role that Roy Helu left behind, but last week Gruden admitted that Chris Thompson is in the early lead for his role.
(h/t Washington Post)