Redskins TE Logan Paulsen could need season-ending toe surgery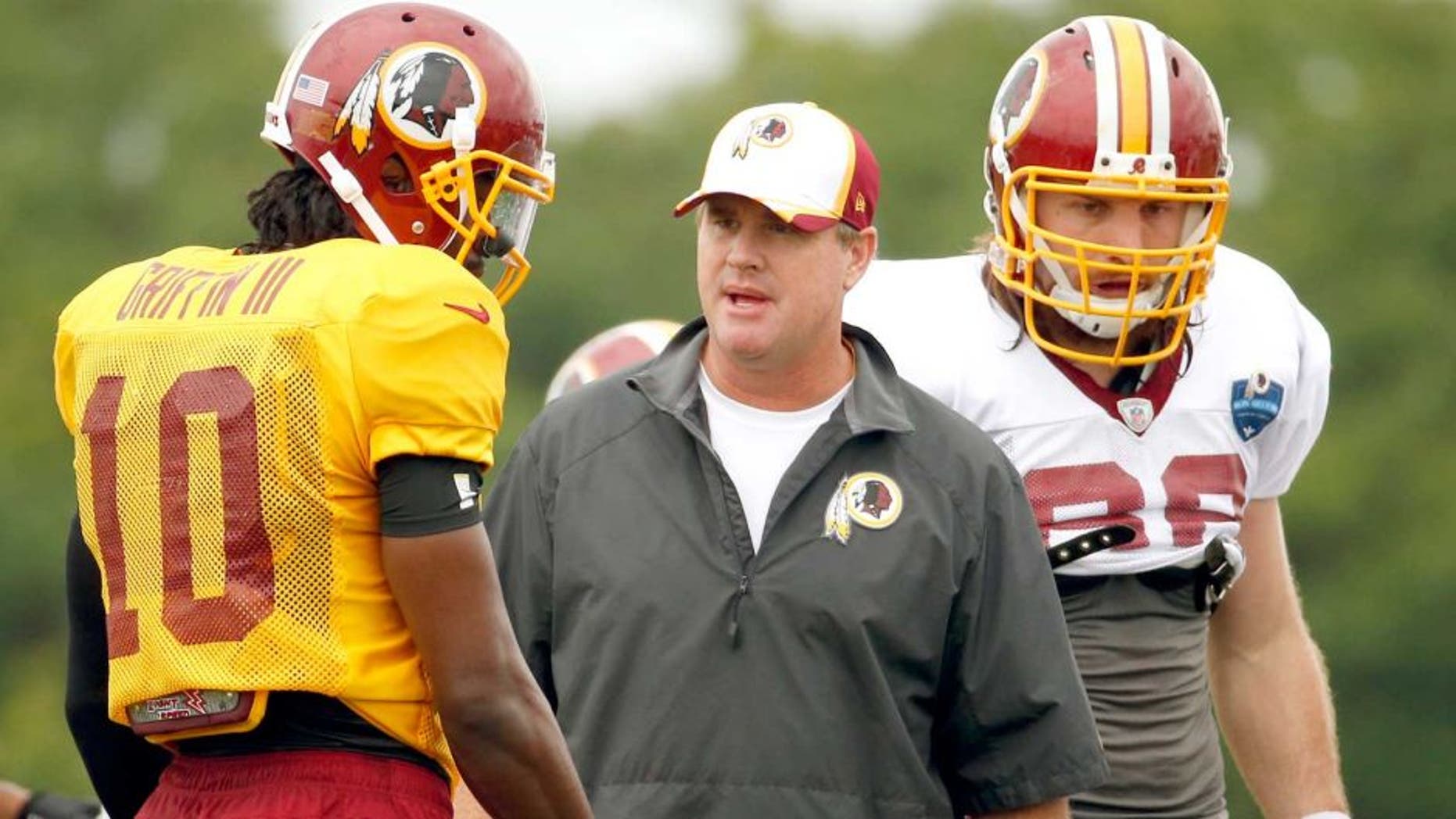 The Washington Redskins should be counting their blessings that tight end Niles Paul came out fine after a scare with a shoulder injury. The depth chart at tight end is thinning out fast. Jordan Reed is out with a hamstring injury, and now Logan Paulsen could end up needing season-ending surgery on his toe.
After returning from a visit with a specialist in North Carolina on Wednesday, Redskins head coach Jay Gruden admitted that the team will need to decide on Paulsen's future tonight. If Paulsen does indeed undergo surgery instead of playing through the injury, he will be out for the 2015 regular season. He has already been ruled out of Thursday night's preseason opener.
Paul will start the preseason opener at tight end, but he is not expected to play too many snaps. Gruden admitted that the team will look to players already on the roster before exploring the free agent market at tight end if Paulsen is in fact ruled out for the season.
"We have not talked about that yet," Gruden said, per CBS DC. "We're waiting to find out the exact status of Logan first. He's our No. 1 priority. Once that decision becomes final, how long we know he's going to be out, then we'll start looking possibly for others. But we have guys in this building we want to look at, too -- Hamm, Dixon and Mahina. They've done some good things in training camp. Let's let them a chance in this game and then go from there."
One thing we know for sure is that Paul is in line for a major role in 2015 as the Redskins' primary tight end.
(h/t CBS DC)