Red Sox 'hopeful' Hanley will be ready to play first base in 2016
By ,
Published September 28, 2015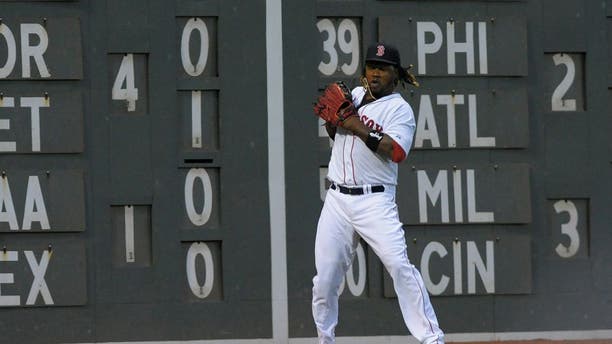 In a Q&A with the Boston Globe, Boston Red Sox president Dave Dombrowski answered a variety of questions, including his outlook for Hanley Ramirez in 2016.
Having signed both Hanley Ramirez and Pablo Sandoval prior to the 2015 season, the Red Sox had too many third baseman. Hanley was ultimately moved to left field where he struggled in the awkwardness of Fenway Park.
The Sox will now look to Hanley to be their starting first baseman for the 2016 campaign. Here's what Dombrowski had to say when asked if they were going to stick to that plan:
"I would think that. But I'm not ready to make declarations for the wintertime yet. I'd still like to see him out there at some point, but we're not going to rush him.
"Our indications are from the drills that he's taken are that he'll be able to handle first base and catch ground balls. He'll have to improve on the footwork, but he'll have six, seven weeks to do that in spring training. We're hopeful, but I don't want to make that declaration."
In having Hanley move to first, the three young, athletic outfielders - Mookie Betts, Rusney Castillo and Jackie Bradley Jr. - will get a chance to play everyday.
(h/t Boston Globe)
https://www.foxnews.com/sports/red-sox-hopeful-hanley-will-be-ready-to-play-first-base-in-2016