Reaction roundup: Reds deal Aroldis Chapman to Yanks for prospects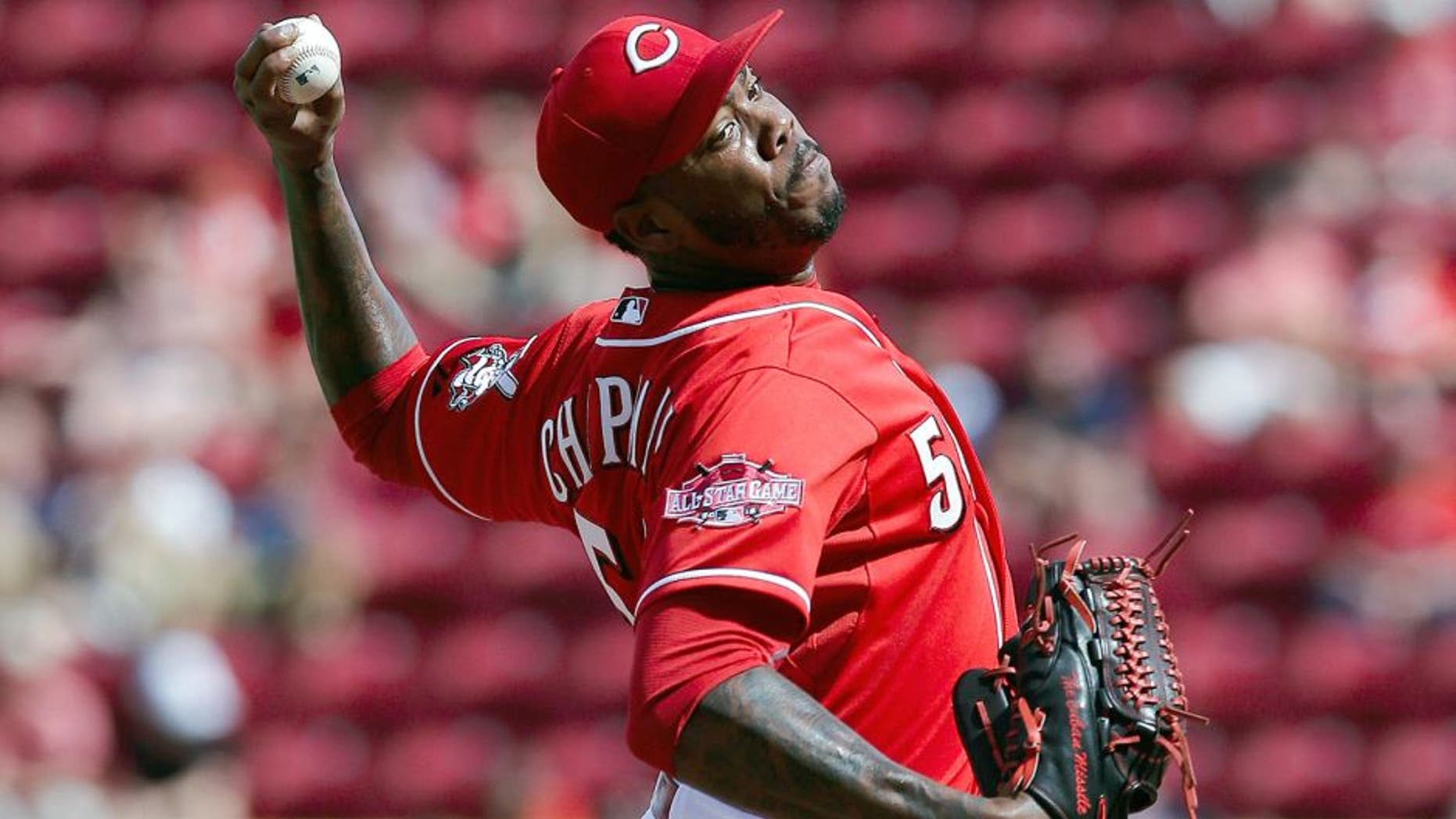 The Cincinnati Reds have finally dealt closer Aroldis Chapman to the New York Yankees for four prospects. The trade was announced Monday:
FOX Sports insider Ken Rosenthal first reported the deal was done.
In return, the Reds received Eric Jagielo, Rookie Davis, Tony Renda and Caleb Cottman, all of whom took to Twitter to thank the Yankees and express their excitement to join Cincinnati:
John Manuel of Baseball America provided some context on the quality of return, noting that the Phillies might have got a better return for their closer Ken Giles:
Other experts, including Rosenthal, weighed in on the Reds' haul:
In the end, Cincinnati talked to four teams on potential deals:
Of course, the trade comes after the Los Angeles Dodgers backed away from a deal for the lefty after reports surfaced that Chapman was involved in a domestic dispute case.
On the field, Chapman, 28 in Februrary, has been one of the best relievers in baseball. Since becoming the full-time closer in 2012, the lefty has saved 146 games, striking out 16.1 hitters-per-nine over that span.
The four-time All-Star saved 33 games in 2015, holding a 1.63 ERA with 116 strikeouts in 66 1/3 innings.