Raiders fans add accessory to Franco Harris statue in Pittsburgh
By ,
Published May 03, 2016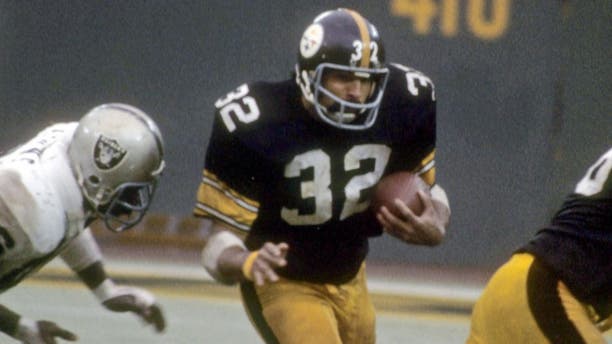 The "defacing an opponent's statue/landmark" form of trolling is usually reserved for college rivalry games -- see Updyke, Harvey. But it found its way to the NFL this week during the leadup to Sunday's game between the Raiders and Steelers, two longtime AFC rivals who are in the AFC wild-card mix this season at 4-3 and 4-4, respectively.
A large Franco Harris statue at Pittsburgh International Airport was spotted Saturday morning wearing a Raiders beanie, as seen below:
Harris, of course, is best known for his controversial "Immaculate Reception" on a deflected pass that he took for the winning touchdown in the final moments of the Steelers' 21-17 win over the Raiders during the 1972 AFC playoffs. Pittsburgh went on to lose to unbeaten Miami the following week in the conference title game, but the play remains one of the most recognized in NFL history. Clearly, it still means something to Raiders fans.
Either that or they just thought the inanimate Harris looked cold, which seems plausible for someone traveling from Oakland and landing in Pittsburgh in November.
https://www.foxnews.com/sports/raiders-fans-add-accessory-to-franco-harris-statue-in-pittsburgh