Raiders defense makes history in ways that fans will absolutely hate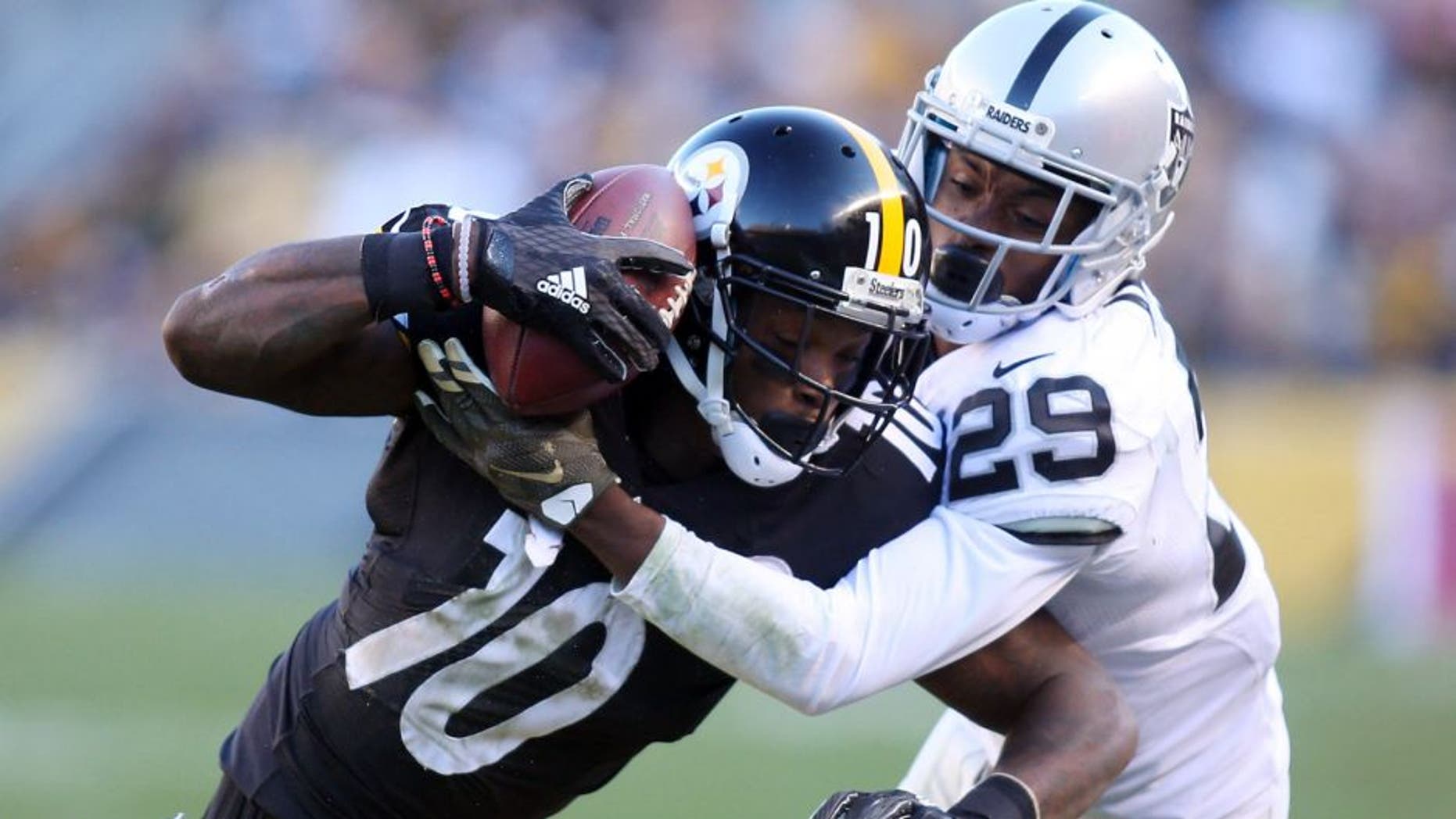 The Raiders' defense posted one for the record books on Sunday. And Raiders fans want to burn those record books to a crisp. Charles LeClaire USA TODAY Sports
The postgame look on Jack Del Rio's face said enough about the defense he was hired to tutor.
His Raiders just scored 35 points. They had no business lighting up the Heinz Field scoreboard and losing like that.
And yet they did. With three quarters of Ben Roethlisberger and a quarter of Landry Jones, the Steelers accrued more yards on the Steelers than any other team -- ever.
That includes Dan Fouts and the San Diego Chargers, who once shredded the Raiders for 594 total yards. These Raiders allowed four more yards than that.
"It was rough," defensive end Khalil Mack added. "It was just a rough, rough day."
The letdowns happened by ground and air. Steelers wideout Antonio Brown forced Oakland to rewrite its single-player pass defense records. But despite his 284-yard receiving day, the Steelers were still able to run for nearly 200 more yards as a team
That output was enough to make Charles Woodson blush -- and he's seen some truly horrific Raiders teams.
Said Woodson: "Wow, wow, I don't know what else to say."
(h/t ESPN)