Raiders coach Jack Del Rio's contract has been 'torn up' ... and replaced by a new one
By , Andre Vergara
Published February 10, 2017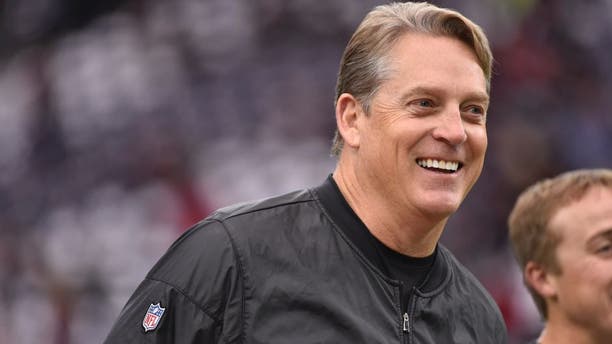 Oakland Raiders coach Jack Del Rio's contract has been "torn up", owner Mark Davis announced Friday, and replaced by a new four-year deal.
Del Rio was rewarded after leading the Raiders back to the playoffs for the first time in 14 years. Oakland went 12-5 only to see its season derailed when quarterback Derek Carr suffered a broken leg in the second to last game of the regular season.
"We are excited to continue building on the strong foundation that has been established and this is a significant step in achieving that goal," Davis said in a statement.
The former Denver defensive coordinator took over two years ago as the team's ninth head coach since the start of the 2003 season. The Raiders had the NFL's worst record in that span, failing to produce a single winning season or playoff berth.
The Associated Press contributed to this report.
https://www.foxnews.com/sports/raiders-coach-jack-del-rios-contract-has-been-torn-up-and-replaced-by-a-new-one