QB Cam Newton to star in, produce new Nickelodeon series
By ,
Published September 29, 2015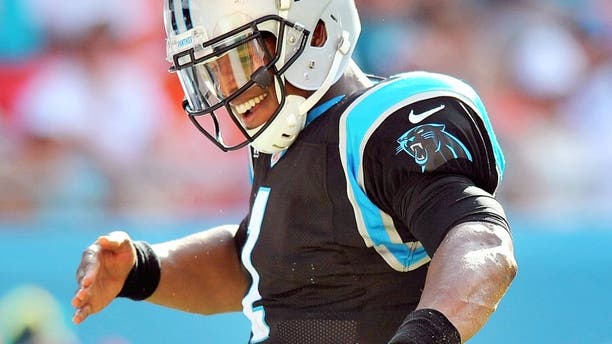 It's a new day and age for NFL players. We've seen multiple different stars appear in both TV shows and movies over the recent years. Now, we can add Carolina Panthers quarterback Cam Newton to that list. Except for Newton, it'll be a bit different.
According to a recent report from Bill Voth of Black and Blue Review, Newton will star in a 20-episode "docu-series" on Nickelodeon. As for the premise of the new show, which is called "I Wanna Be," well, that's definitely the best part of all.
Nickelodeon put out a press release about the show, explaining exactly what it is.
"I Wanna Be will follow Newton as he takes real kids on the ride of their lives to help make their dreams come true … In each episode Newton will step into the lives of two different kids and take them on a journey that will push them closer to fulfilling their dreams."
Newton spoke about the show, which will air in 2016 according to Voth, and is obviously excited about the opportunity to help kids get the chance to go after their dreams.
"Time in the spotlight has made me realize the importance of creating positive messages to inspire the next generation. I'm very passionate about mentoring young people, and this show will be the perfect opportunity to help talented kids get the chance to pursue their dreams. And to be able to do it all on Nickelodeon -- a network I grew up watching -- is extremely exciting." Newon stated.
What a great story, and it's a show that fans will definitely want to tune in for. Don't worry Panthers fans, Voth explained that the series will shoot after Carolina's 2015 season as well.
(h/t Black and Blue Review and Nickelodeon)
https://www.foxnews.com/sports/qb-cam-newton-to-star-in-produce-new-nickelodeon-series