Putt takes forever but eventually drops in for Langley at Memorial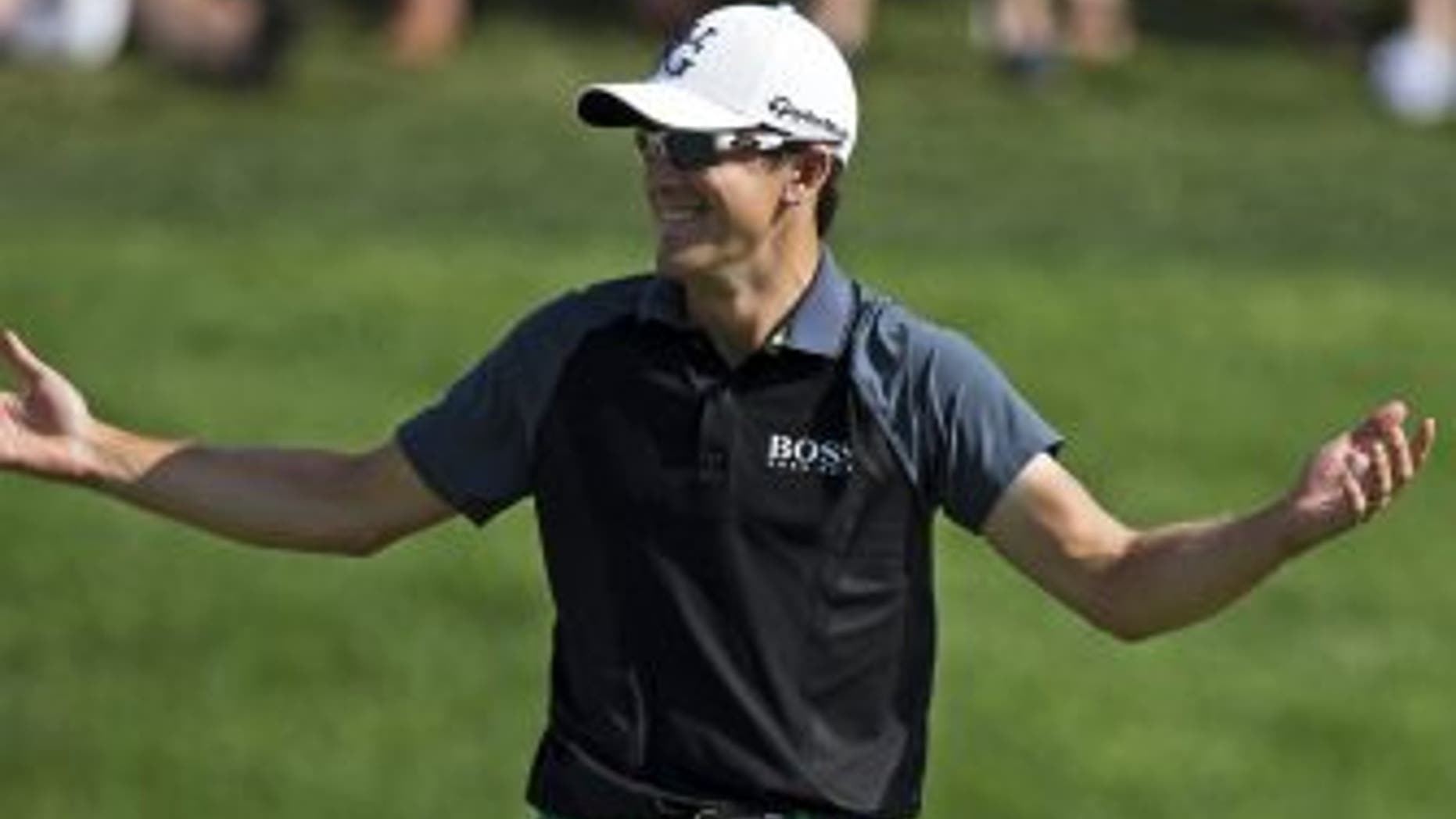 We need a soundtrack for the clip below -- "Anticipation" by Carly Simon, "The Waiting" by Tom Petty and the Heartbreakers or "Waiting on the World to Change" by John Mayer.
Scott Langley's birdie putt on the 16th on Sunday at the Memorial took seemingly forever to drop into the cup. It got to the lip, paused but didn't stop moving and then finally, plop!
At least that went right for Langley on Sunday. He shot a 79 in the last round and ended up tied for 28th. Still, he took home $38,647, which is about $13,000 more than he would have gotten if that putt hadn't dropped.
By the way, there's one guy who might not have hung on to see if the putt would eventually fall -- former New York Jet Bart Scott, who famously "can't wait."
H/T For The Win