Pro golfer, former Naval officer Billy Hurley III says father has been missing since July 19
By ,
Published May 03, 2016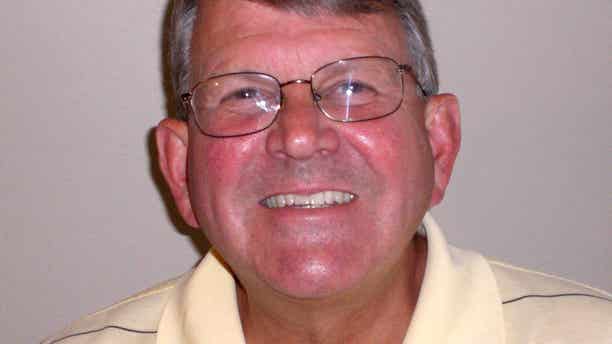 Professional golfer and former Naval officer Billy Hurley III announced Tuesday that his father, a retired police officer, has been missing since July 19.
Willard Hurley, 61, lives in Leesburg, Virginia, where the younger Hurley grew up. The family home is about 25 miles from Robert Trent Jones Golf Club, the site of this weekend's Quicken Loans National.
"Last Sunday, nine days ago, my dad took some clothes, he took some cash, he got in his truck and drove away and no one has heard from him since," Hurley said during a pre-tournament media availability. "No one really knows why. It's complete speculation as to why he left."
Lt. Jeffrey Dube, a Leesburg police spokesman, confirmed that Hurley's mother filed a missing-persons report on Monday and police are investigating.
"Right now, we have no reason to believe that there's any suspicious circumstances surrounding his disappearance," Dube said. "Everything points to that he left his residence on his own volition."
Dube said Willard Hurley used a credit card to buy gas in Woodstock, Virginia, on the day he left.
"Since then, we kind of ran into a brick wall," he said.
Hurley said his father worked as a police officer in the area for 25 years and has been married to his mother for more than 30 years. He has no history of mental problems, Hurley said.
Hurley said he decided to go public with his crisis in hopes that someone who knows his father's whereabouts will come forward. He decided to play this week because his father might watch on TV or check his score and decided to turn around and come home.
"Maybe, you know, a bartender who served him dinner sees this story on 'Golf Central' or whatever, and we can get a hit on his location or something," Hurley said.
Hurley, a 33-year-old Naval Academy graduate, earned his PGA Tour card after serving as a Naval officer for five years. He said he only found out on Monday that his father had disappeared.
"I'm just hopeful," Hurley said. "This was a hard decision for my family to make to even make this public."
The Associated Press contributed to this report.
https://www.foxnews.com/sports/pro-golfer-former-naval-officer-billy-hurley-iii-says-father-has-been-missing-since-july-19