Pillar doesn't see Blue Jays as much different without Anthopoulos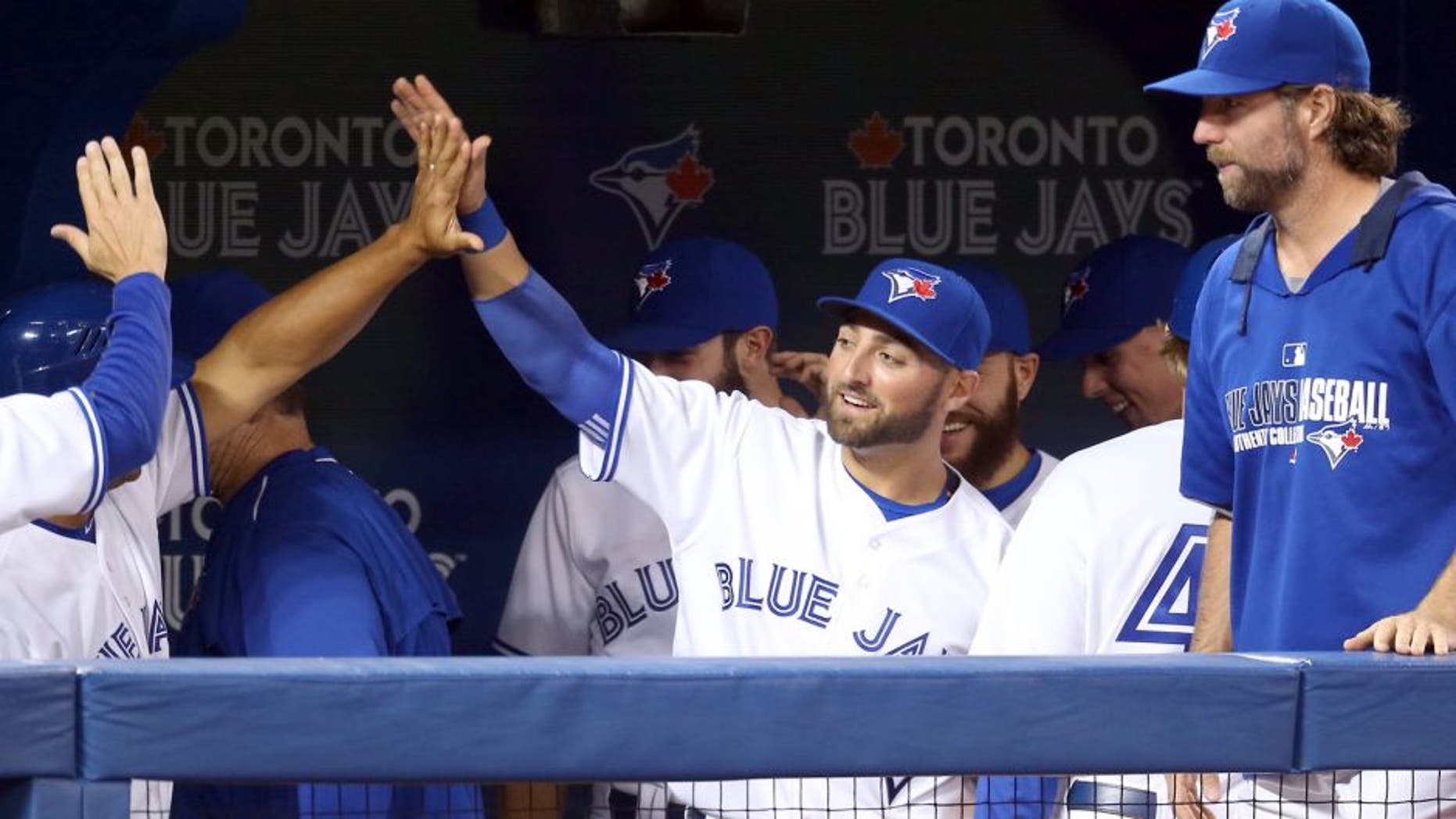 Kevin Pillar is thankful of Alex Anthopoulos' impact he made on the clubhouse. Tom Szczerbowski Getty Images
The loss of former-general manager Alex Anthopoulos won't reach the Toronto Blue Jays clubhouse on a day-to-day basis, according to center fielder Kevin Pillar.
In an interview with Sportsnet, Pillar said the team will surely miss Anthopoulos and his reshaping of the clubhouse and that his presence will still be felt.
"I felt that Alex really worked hard to build this team [and] help us get to where we're at … We were looking forward to seeing what he could do next.
"He was able to put in good character guys and guys that want to win. The effect of Alex is still going to be present in the clubhouse. As sad as we are to see him leave it's not something that will affect the team on a day-to-day basis."
Most notably, Anthopoulos added Josh Donaldson, David Price and Troy Tulowitzki to push the team towards their first playoff berth since 1993.
Pillar enjoyed a breakout season with the Jays in 2015, hitting .278 while playing stellar defense -- he is a Gold Glove finalist for the first time in his career.
One of the reasons he has blossomed at the plate was the presence of veteran hitters in the clubhouse.
"I think I figured a lot of stuff out this year from a hitting perspective. Being around guys like [Donaldson] and [Jose] Bautista and picking their brains [helped]."