Patriots rookie Cyrus Jones on Super Bowl LI: 'It was hell for me'
By , Cameron DaSilva
Published February 23, 2017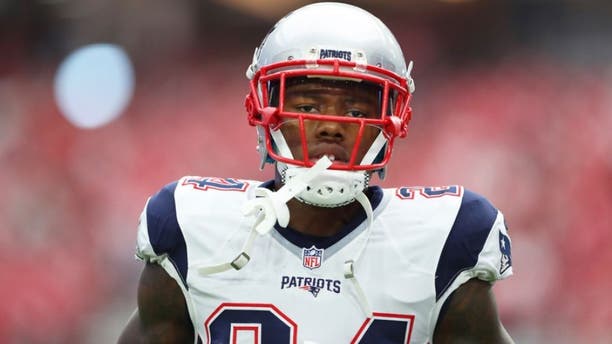 The New England Patriots couldn't have asked their season to go any better. Despite being without Tom Brady for four games, they still went on to win it all with the No. 1 scoring defense and an offense that could match any in the NFL.
It was the result of Bill Belichick building a team of non-superstars who created a cohesive unit capable of beating anyone. While it was a true team effort, as every championship is, one player didn't feel like he deserved to be a part of the victory.
Rookie corner Cyrus Jones said he didn't feel like a member of the team, and doesn't want any credit for contributing.
"I'll never take credit for something I don't feel I contributed to," Jones told the Baltimore Sun. "I was part of the team, but I didn't feel a part of it."
Jones was inactive for five of the Patriots' final six games, including the Super Bowl. He hardly contributed as a rookie, and it really took a toll on him -- especially after being a stud return man at Alabama.
"I honestly felt cursed," he said. "I reached a point where I didn't even want to play. I just didn't have it."
Jones, a second-round pick in the 2016 draft, was taken as a cornerback, but his ability to return punts was what elevated his stock. Unfortunately, it's also what was his undoing this past season.
In Week 14 against the Ravens, he had a punt glance off his toe, which helped fuel a comeback for Baltimore. Jones was active for just one game thereafter, and sat on the bench for the entirety of the playoff run. He was happy for his teammates during the Super Bowl, but it wasn't fun for him.
"But honestly, it was hell for me," he said. "That's the only way I can describe it. I didn't feel I deserved to be part of anything that was happening with the team. I felt embarrassed that these people probably thought they wasted a pick on me."
The Patriots won't give up on Jones just yet, mainly because he was a second-round pick and the team's first selection in last year's draft. But there's no question he needs to improve a great deal, even if it's just on special teams where he can contribute greatly.
https://www.foxnews.com/sports/patriots-rookie-cyrus-jones-on-super-bowl-li-it-was-hell-for-me