Palmer healthy, crisp and Cardinals want to keep QB that way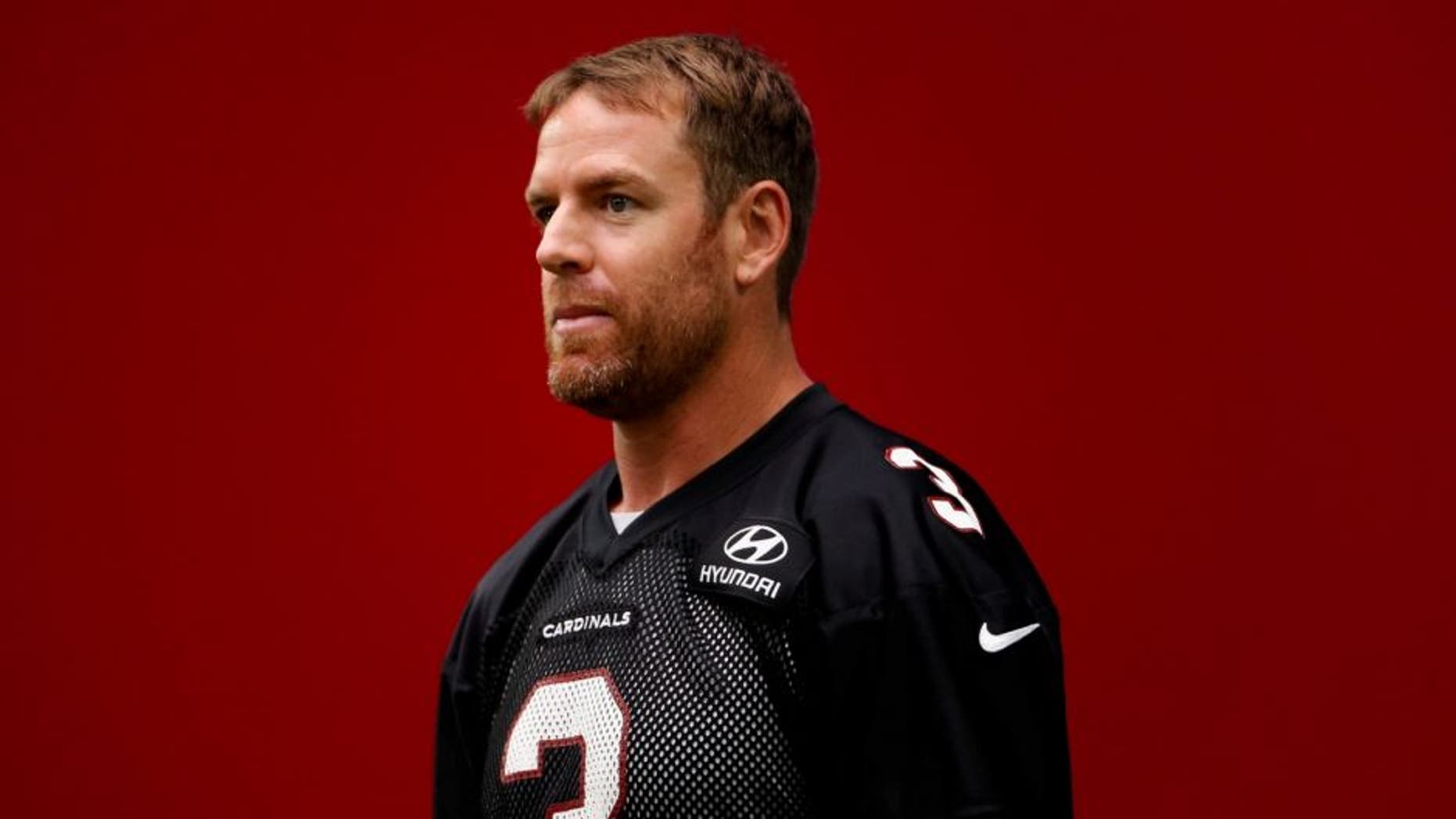 GLENDALE, Ariz. -- Carson Palmer fought the idea for a long time before he finally relented and on Tuesday did not participate in on-field work in Cardinals training camp.
"It was something that was set in stone months ago, something that I argued with for probably six weeks and then I just gave up because I realized I was getting no where with it," Palmer said.
Palmer watched as Drew Stanton, Logan Thomas, Phillip Sims and Chandler Harnish took all the snaps. It was the quarterback's first healthy off day in his career.
"I understand it. I get it. I'm not going to like it," said Palmer, who is coming off surgery to repair a torn ACL that cut short his 2014 season.
So, was the day off helpful?
"I think so," he said. "I won't admit that to them but I understand what they're thinking."
Palmer, 35, better get used to it, too. He will get every fourth or fifth day off through training camp. As will backup quarterback Drew Stanton, who also is coming off knee surgery and had Wednesday off.
Coach Bruce Arians said he most likely would have handled the quarterbacks the same even had they not suffered season-ending injuries last year.
"I had to fight him a little bit," Arians said of Palmer, "but he feels a hell of a lot better today."
Palmer said he actually feels better than he did during the early years of his career with the Cincinnati Bengals.
"I think a good reason for that is I'm too old to do what I used to do," Palmer said. "When I was in Cincinnati, we had a golf course literally three minutes away (from training camp) and between meetings we would go play four holes or eight holes or 11 holes and just compete, or shoot baskets or play pool. Now I'm laid up, with my feet up resting and studying. So I feel better.
"I shouldn't but I feel better and it was because I was an idiot back then. I was doing way too much in between practice. Back when you're 22, 23, especially if you're a quarterback and you're not getting hit in practice, I was always looking for something else."
Palmer looks sharp early in training camp and he said this is because it's his third in Arians' offense.
As for the talk of increased zip on his passes, defensive back Jerraud Powers confirmed that by displaying a jammed thumb.
"I think he looks like Heisman Trophy-winner Carson," Powers said.