Orioles again work their late-January magic to bring back MLB's leading HR hitter
By , Chris Bahr
Published January 20, 2017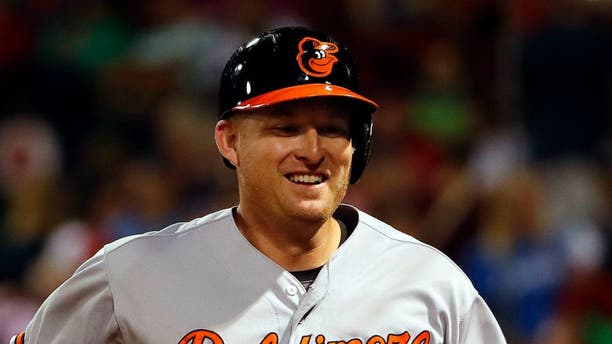 Baltimore Orioles fans are having a serious case of déjà vu.
Free-agent slugger Mark Trumbo agreed to a three-year, $37.5 million deal to return to the O's on Thursday evening. The agreement comes almost one year to the day that free-agent slugger Chris Davis re-upped with the Orioles on a multiyear contract.
And the similarities don't stop there. Davis led the majors with 47 homers in 2015, while Trumbo led the majors with 47 homers in 2016.
The big difference between the deals? Davis inked a seven-year, $161 million contract -- more than twice as long as Trumbo's and more than four times as valuable in terms of dollars.
It's a case of different player (Trumbo hit 36 homers in 2014 and 2015 combined) and a different market (Trumbo was one of many power hitters who settled for far less than expected when this offseason began).
It's a bargain the Orioles and their fans gladly should celebrate, as Trumbo fills a big void in right field and in the lineup. Baltimore led the majors with 253 homers last season and is well positioned to do so again. But about that rotation …
https://www.foxnews.com/sports/orioles-again-work-their-late-january-magic-to-bring-back-mlbs-leading-hr-hitter