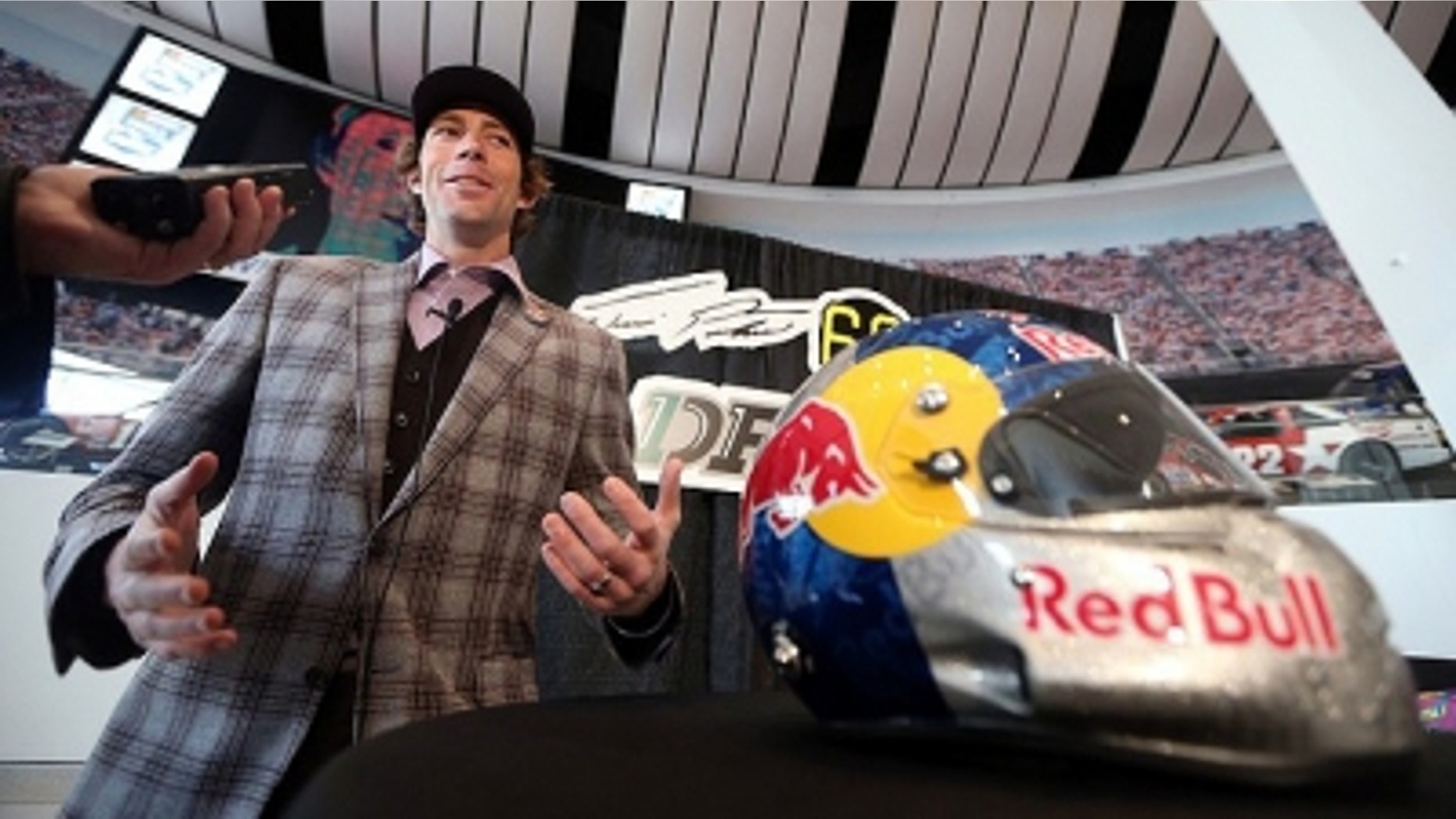 Action Sports sensation Travis Pastrana wants more action – NASCAR action.
And he is scheduled to get it this year. After some flirtations, he's all in – for a full Nationwide Series schedule with a top-flight operation, Roush Fenway Racing.
Pastrana, 29, will drive the No. 60 RFR Mustang with Chad Norris as crew chief. Like Pastrana, the car will be hard to miss. It's painted in a wild crazy-quilt palette of colors.
Pastrana has built a huge following in the action and extreme sports arenas and is heavily decorated for success in those endeavors. Now he's devoting a full year to NASCAR – after his original foray was delayed by nine months when he suffered a broken ankle in an X Games motocross crash.
He ran nine Nationwide races last year with a top of finish of 13th at Indianapolis.
"It was tough last year," Pastrana said. "I didn't have a lot of races, so I did a lot of sitting. I did a lot of media, which is great and fun, but I want to be in the car. I feel like every time I came back it was like starting over."
That won't be an issue this year. Pastrana will be on every entry list and will have some of the best-prepared cars in the series.
"I'm putting almost everything else down to do this," he said. "I want to know when I get beat that it's me."
He'll be a teammate of Trevor Bayne.
"I'll have such great guys to mentor me," Pastrana said. "I need guidance. I want to get better, but I don't know how. I couldn't ask for a better teammate than Trevor.
"This is kind of an all-in year. That's not to say I have to win this year, but if I have what it takes to be in the sport, by the end of the season we better at least show glimpses of brilliance.
"I had a good career in motocross, which I dropped for freestyle. I had a good career in freestyle, then I put every dime I made into Rally cars. I've been very fortunate so far.
"Maybe that explains my over-enthusiasm. I want a challenge. I want to go out there and go against the best. I've known for a long time that the best and most competitive form of motorsports that I feel like I might have a chance to be competitive in is NASCAR. But just getting there has been a bear."
Mike Hembree is NASCAR Editor for SPEED.com and has been covering motorsports for 31 years. He is a six-time winner of the National Motorsports Press Association Writer of the Year Award.