NNS: Nationwide, Trucks Roll Into Chicagoland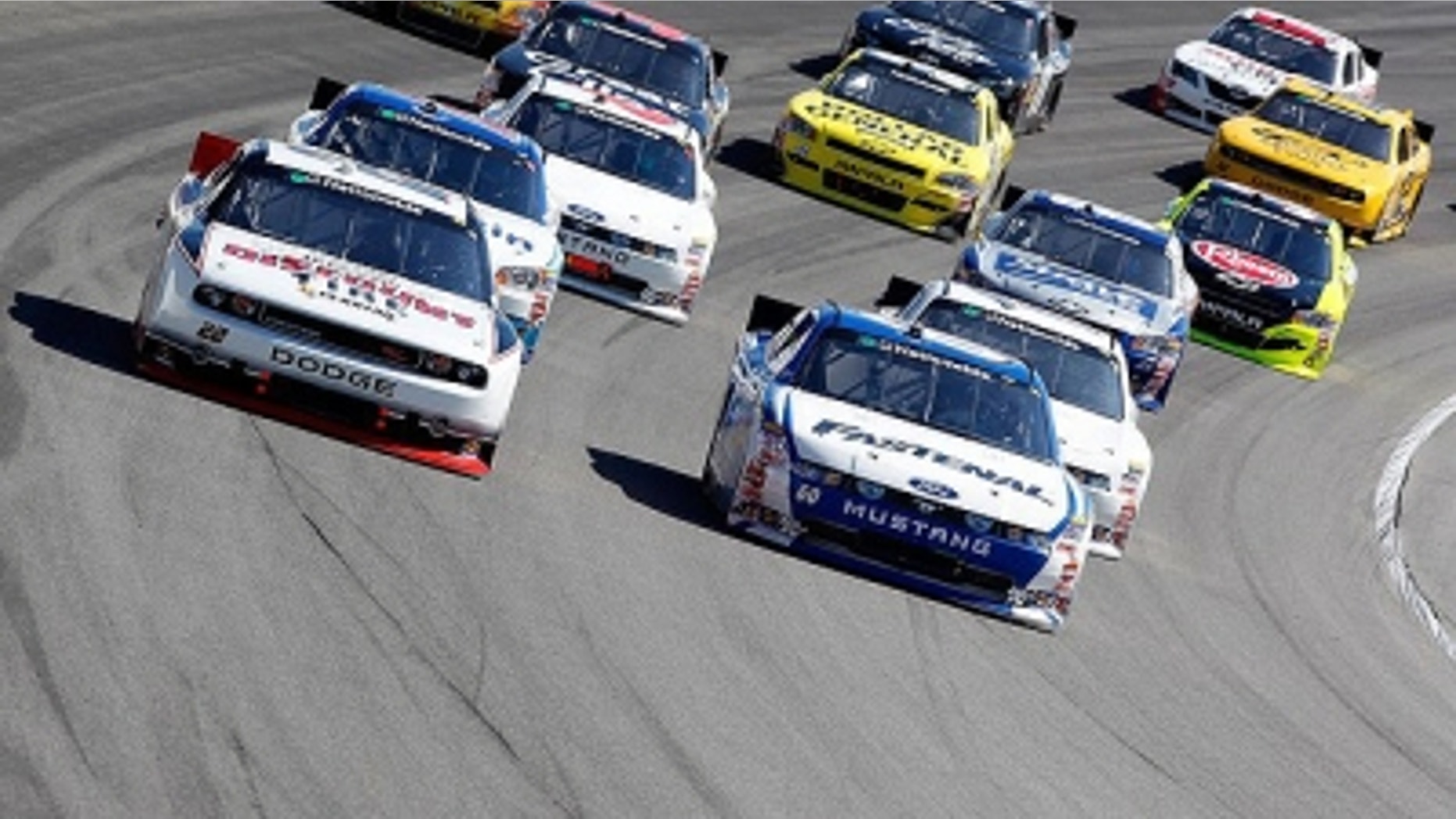 It's an "off" weekend in NASCAR racing. That, of course, means that there are 525 miles of racing.
The Sprint Cup Series gang is idle (for only the second weekend this season, and the last time this year).
But the Nationwide and Camping World Truck series will be in full flight at Chicagoland Speedway. The American Ethanol 225 for the Truck Series is scheduled at 8 p.m. ET Saturday, and the STP 300 Nationwide race will follow at 3 p.m. Sunday.
NASCAR's "other" national series arrive in far suburban Chicago – the speedway is in Joliet – with tight points races bubbling.
Elliott Sadler leads teammate Austin Dillon by three points in the Nationwide Series, and third-place Ricky Stenhouse Jr. (the defending champion) is 16 back. Timothy Peters has the Truck Series lead, with Justin Lofton second, 12 back, and Ty Dillon third, 14 back.
Chicago will mark another round of the Dash 4 Cash promotion in the Nationwide Series. The highest finisher among the quartet of Austin Dillon, Stenhouse, Sam Hornish Jr. and Sadler will win a $100,000 bonus.
Dillon won the first $100,000 payout last week at New Hampshire by finishing third.
Indianapolis and Iowa remain on the Dash 4 Cash schedule.
The past four winners in the Nationwide Series have been Brad Keselowski, Kurt Busch, Dillon and Nelson Piquet Jr.
Danica Patrick returns "home" (she is from Roscoe, Ill., 90 miles from Chicago) for the Chicagoland race sitting ninth in points and in search of her second top 10 of the season.
"I'm definitely getting better overall," Patrick said. "My pace is getting faster every weekend. I remember hoping that I would be in the top 20 in practice. Now, I'm in the top 10 and hoping I can be top five or quickest. Practice and qualifying are getting much better. Good qualifying results help a lot during the race.
"I like seeing improvement. I think we just need to transition from a car that's comfortable for me to a car that I deal with and can be fast through the whole run. Right now, it feels like I can be fast at the beginning or end of a run. I just need to put all three parts of the run together – beginning, middle and end.
"Our season is coming along. We're working on things like qualifying, restarts and getting faster all the time. Everything is about finding improvement."
On the Truck Series side, Peters rolls into Chicagoland with the largest points margin – 12 – of the season. However, his average finish at the 1.5-mile track is 16th.
Two rounds of Truck Series practice (5:30 p.m. and 9:10 p.m. ET) are scheduled Friday.
Saturday's schedule includes two rounds of Nationwide practice (12:10 p.m. and 2 p.m.), Truck Series qualifying (3:35 p.m.) and the Truck Series race (8 p.m.).
Nationwide qualifying is at 11:35 a.m. ET Sunday, followed by the race at 3 p.m.
Mike Hembree is NASCAR Editor for SPEED.com and has been covering motorsports for 30 years. He is a six-time winner of the National Motorsports Press Association Writer of the Year Award.