NFL to hold moment of silence Sunday to honor Paris victims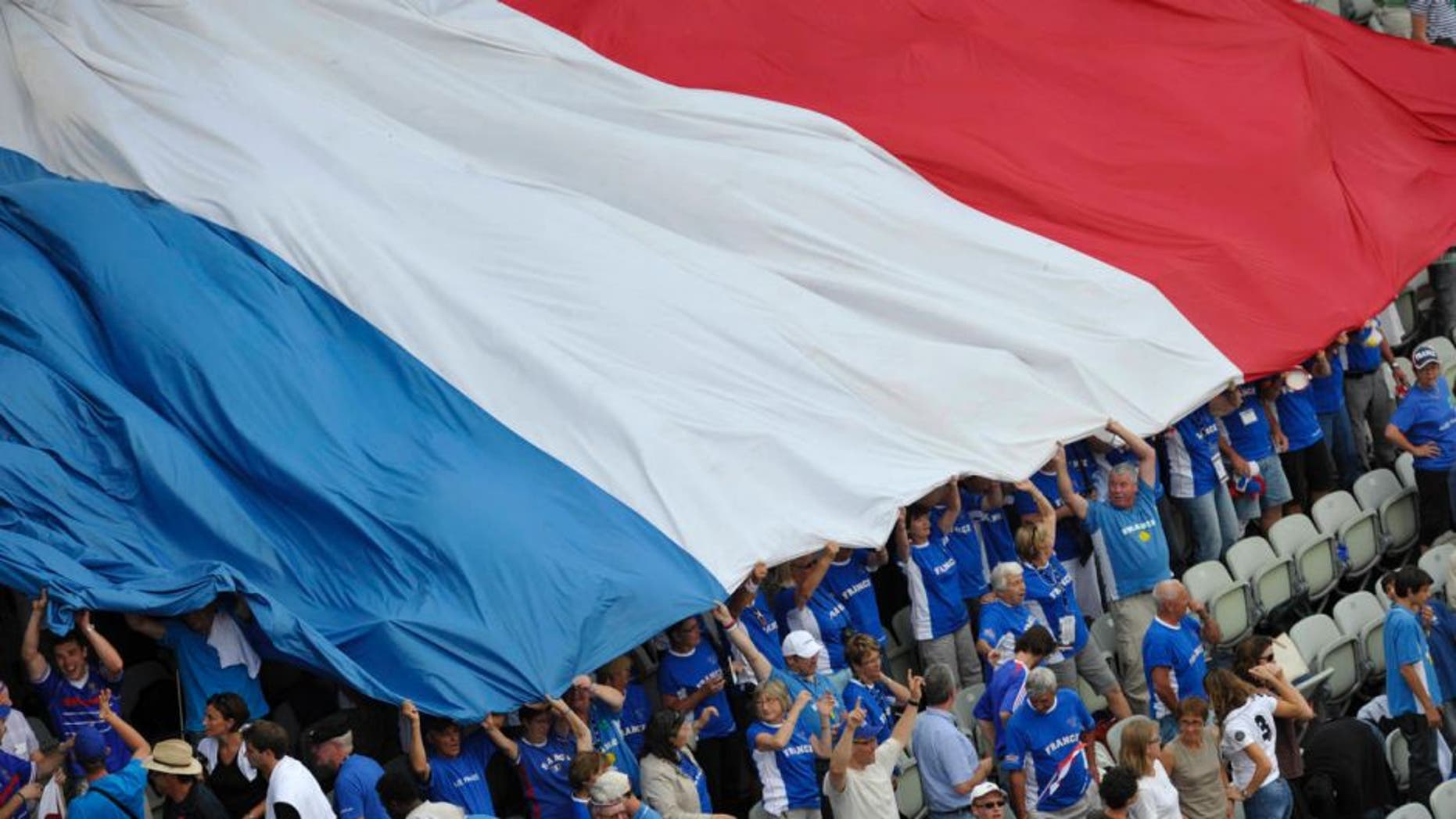 Fans of France's Davis Cup team celebrate on the stands with a French national flag as France's Gael Monfils has won the second set of his match against Germany's Philipp Kohlschreiber during the tennis Davis Cup quarter-final Germany vs France in Stuttgart, southern Germany, on July 8, 2011. The quarter-finals will take place from July 8 to 10, 2011 AFP PHOTO / THOMAS KIENZLE (Photo credit should read THOMAS KIENZLE/AFP/Getty Images) Thomas Kienzle Getty Images
Following a day of tributes to France across college football, the NFL plans to pay its respects on Sunday.
League spokesman Greg Aiello tweeted Saturday afternoon that Commissioner Roger Goodell has asked teams to hold a moment of silence this weekend to honor the victims of the terrorist attacks in Paris on Friday that left more than 100 dead and hundreds more injured.
The NFL has not held a league-wide moment of silence since December 2012, following the massacre at Sandy Hook Elementary in Newtown, CT, in which 20 children were killed.