NFL scout: Losing Hicks could be 'devastating' for Eagles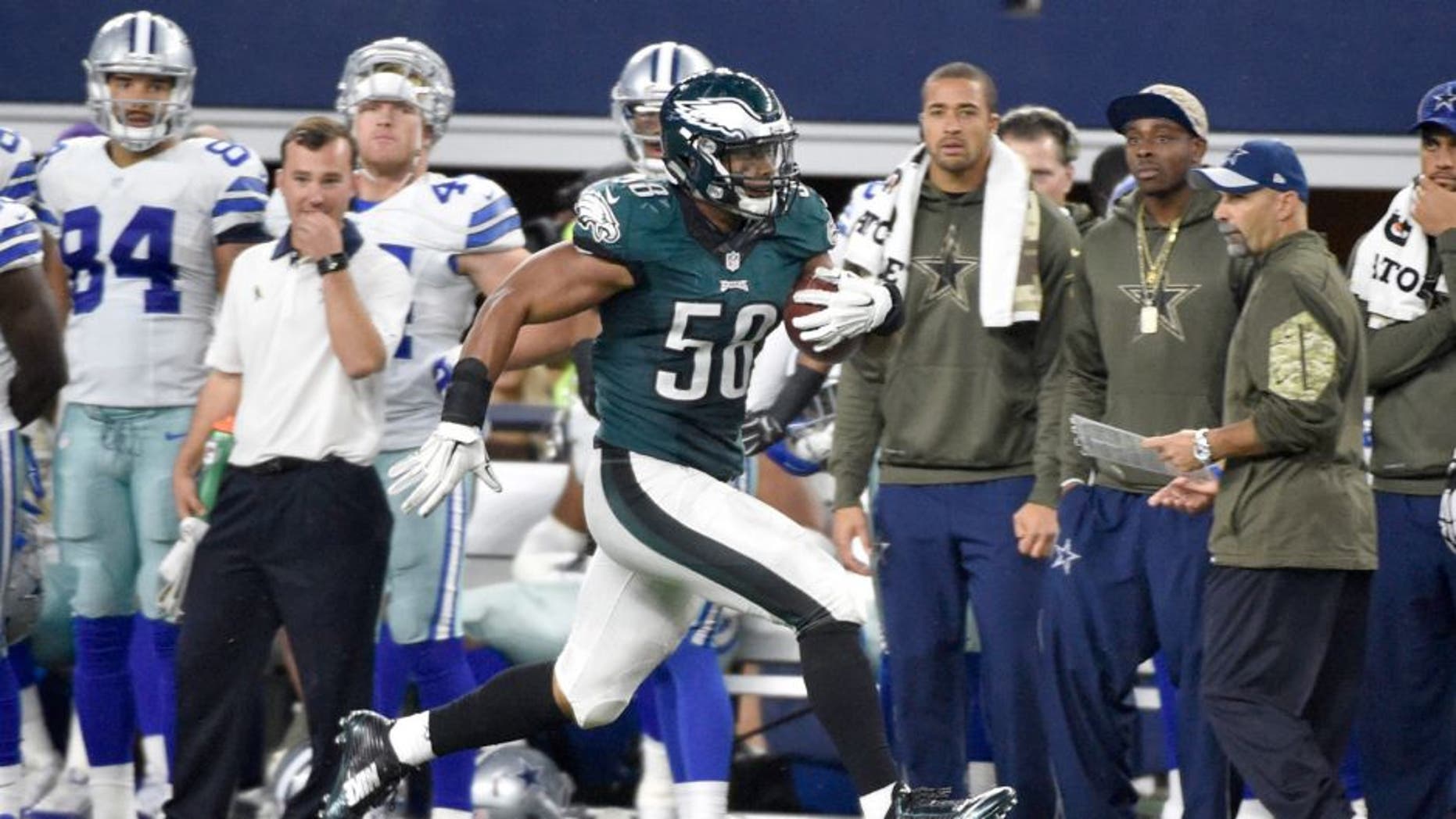 What kind of impact will the loss of linebacker Jordan Hicks have on the Eagles' defense? Michael Ainsworth AP Photo
Earlier this week, the Philadelphia Eagles placed rookie linebacker Jordan Hicks on injured reserve with a torn pectoral muscle. Hicks had been the NFL's most surprising rookie and a legimiate candidate for Defensive Rookie of the Year prior to the injury. One NFL scout told NJ Advanced Media that his loss may be too difficult for the Eagles to overcome.
"I can't believe I'm saying this about a guy who if you asked me about him before the season, I wouldn't have said much,'' the anonymous scout said of Hicks. "But that loss could be devastating.''
The Eagles have three talented inside linebackers remaining for two spots in the starting lineup between DeMeco Ryans, Mychal Kendricks and Kiko Alonso. However, all three players have been injured at various times during the 2015 season. The scout wonders if any of them are playing through injury right now.
"Are any of those guys healthy?'' the scout asked. "That's why I say (Hicks' loss) could be devastating. Alonso's been hurt. Kendrick's been hurt. Ryans is still out, right?''
Despite not playing for most of the regular season opener, Hicks racked up the most solo tackles on the team through Week 9. He also added a few splash plays -- two interceptions, one sack, one forced fumble, three fumble recoveries and a touchdown.
"The kid was the staple for them,'' the scout continued. "And he was making plays. That interception against the Cowboys, that was a veteran play. Rookies don't normally make plays like that. They're going to miss that kid.''