New Jersey man allegedly forged Mets executive's signature in scheme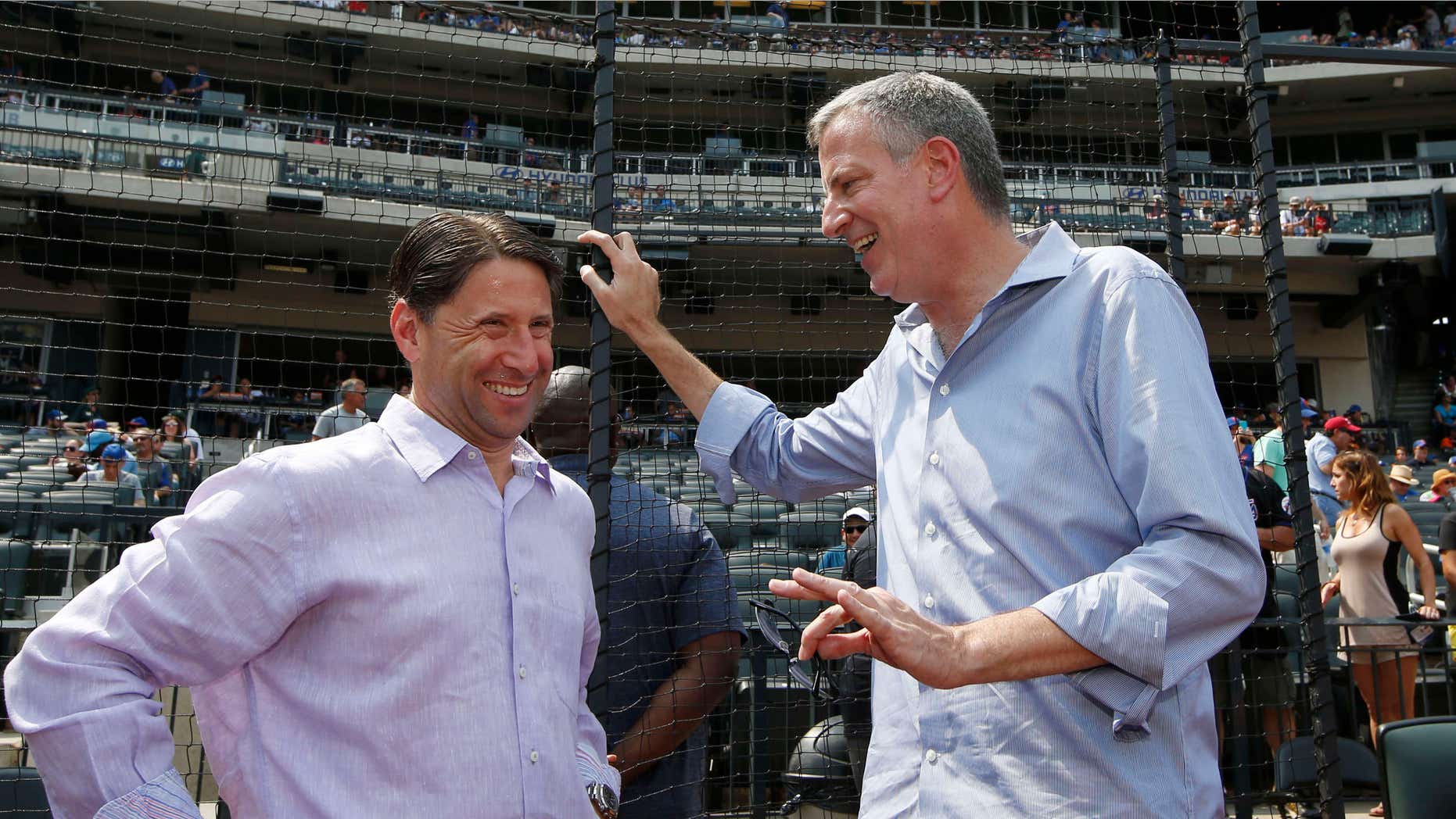 A New Jersey man is accused of forging the signature of New York Mets Chief Operating Officer Jeff Wilpon as part of a scheme that managed to cheat an investor out of more than $3 million – even though he spelled Wilpon's first name wrong, prosecutors said on Wednesday.
Paperwork from Michael Conway had Wilpon's first name as "Jeffery" on a forged Mets letterhead that purported to authorize a $1 million contract for leasing office equipment, prosecutors said. The New York Daily News reports Conway also leased a suite at Citi Field in Queens.
Conway, 39, of Verona, was released on $1 million bond after appearing in federal court in Brooklyn on wire fraud and identify theft charges.
Conway managed to convince a hedge fund manager – identified as John Doe 1 – to invest in an office equipment leasing business called Choice Office Solutions, according to a criminal complaint. The hedge fund manager agreed to finance the purchase of office equipment once Conway secured the leases, prosecutors said.
From June 2014 to March of this year, the hedge fund manager paid Conway $3.1 million after Conway produced paperwork showing he had leases with "58 companies, including law firms, universities, hospitals and hotels," the complaint said. However, numerous leases "were fraudulent and based off forgeries."
Prosecutors said Conway got sloppy with the Mets paperwork, misspelling the signatures of Wilpon and another executive and getting titles wrong. Still, based "on the information set forth in the forged Mets lease, John Doe 1 wired approximately $500,000 from his office in New York to Conway's bank in New Jersey," the complaint said.
Another fake contract between Montclair State University and Conway's company was signed using the name of an acquaintance of Conway, the complaint said. The acquaintance told investigators he never signed a contract, according to the complaint.
If convicted, Conway faces a minimum of two years behind bars.
The Associated Press contributed to this report.