Murphy ties Mets postseason record in Game 1 of NLCS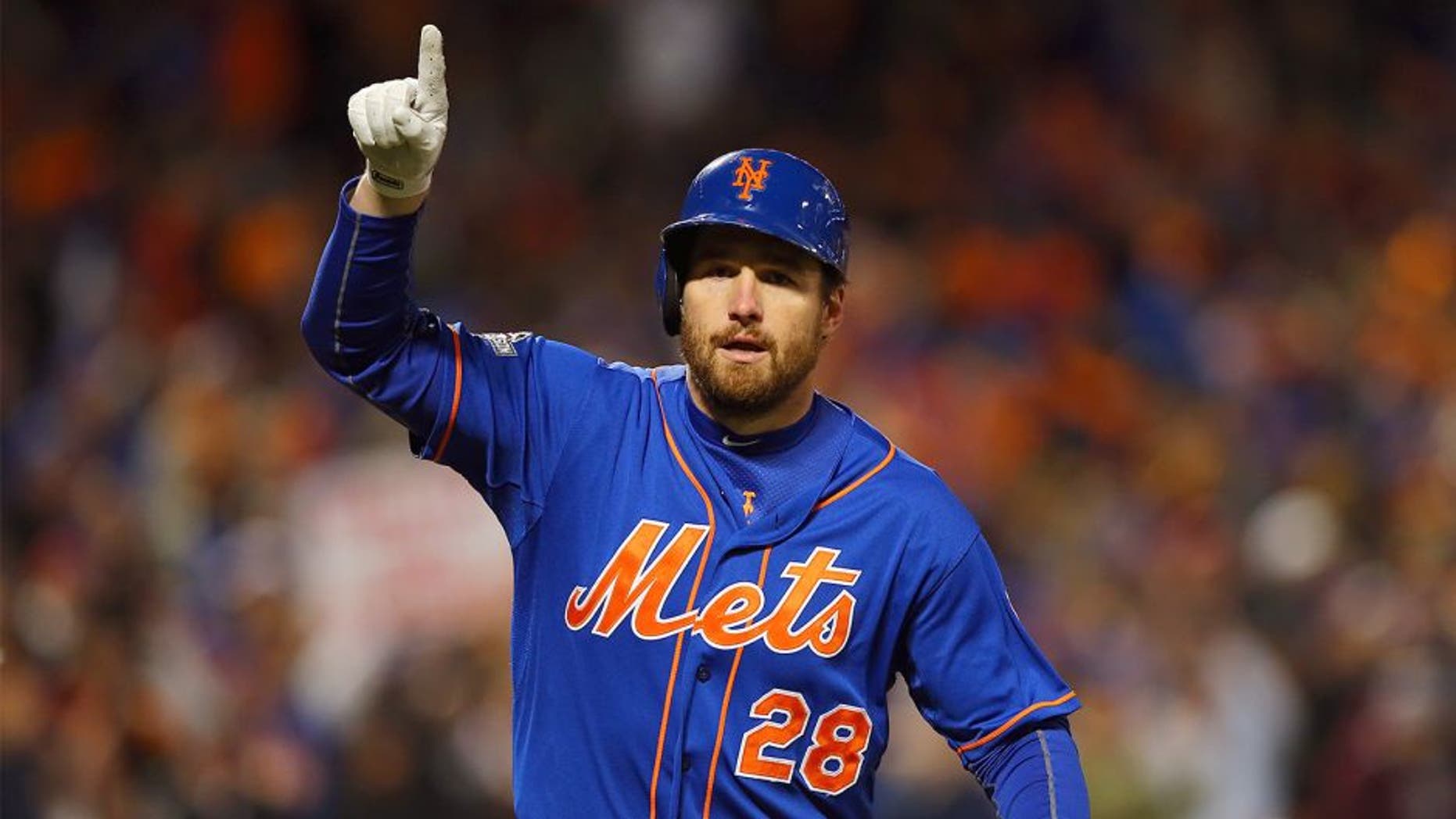 Daniel Murphy is having a postseason for the ages. Elsa Getty Images
Daniel Murphy's awe-inspiring performance in the postseason continued Saturday in his first at-bat of the NLCS.
In Saturday's Game 1 of the NLCS between the New York Mets and Chicago Cubs, Murphy got the Mets on the board in the first inning with a solo home run to right field.
The blast marked Murphy's fourth home run of the postseason, placing him in elite company in Mets history.
As highlighted by writers during the game, Murphy has tied the Mets record for most home runs in a single postseason, joining Rusty Staub (1973), Mike Piazza (2000) and Carlos Delgado (2006) as the only Mets players to hit four home runs in a postseason.
He also became the second player in franchise history to hit a home run in three consecutive postseason games, tying a record set by Donn Clendenon in 1969.
Murphy has had a postseason for the ages with four home runs and six RBI in six games.
The 30-year-old second baseman hit .281/.322/.449 with 14 home runs and 73 RBI in 130 games in the regular season.