Mike Mularkey: Titans need to cut down on self-inflicted mistakes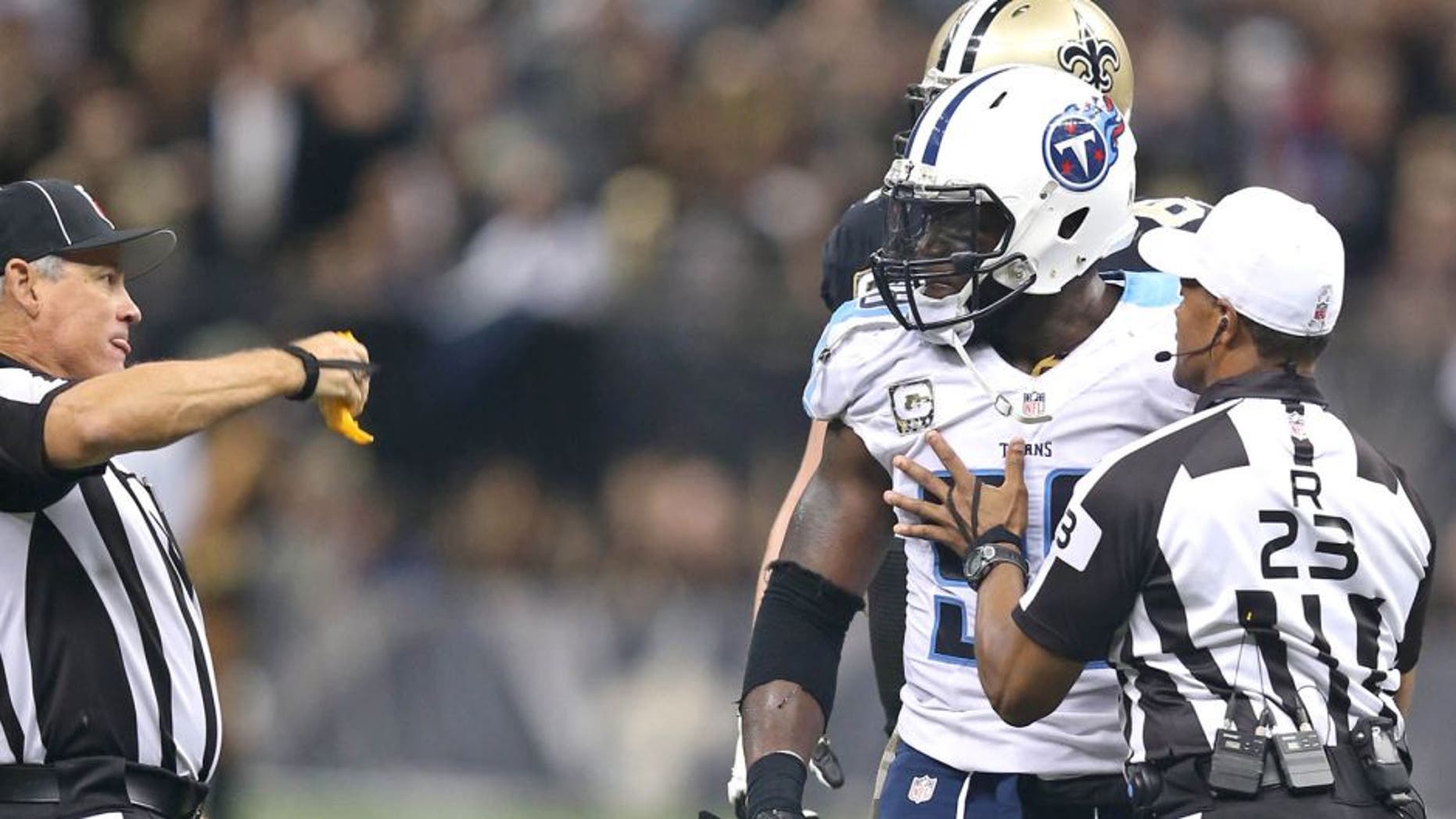 The Titans broke a six-game losing streak in interim head coach Mike Mularkey's debut on Sunday and while the coach was understandably pleased with the 34-28 overtime win against the Saints, he said there were still some outstanding issues that need to be addressed.
Namely, mistakes. Mularkey told the Titans after the game that errors, such as linebacker Brian Orakpo's consecutive unsportsmanlike conduct penalties will harm the team in the long run.
MORE NEWS: Want stories delivered to you? Sign up for our NFL newsletters.
"I love the emotions of our guys and wanting to win so bad, but those are things that will get you beat every Sunday," Mularkey said, per ESPN. "As we've seen here, it's been a play here, or a player here, that has done that. We've got to fix that. It's still the message, its not going to change."
The Titans will look to cut down on their mistakes next Sunday against the undefeated Carolina Panthers.