Megadeth's Dave Mustaine to drive pace car at The Glen
By , Jay Pennell - Shake and Bake Crew
Published September 12, 2015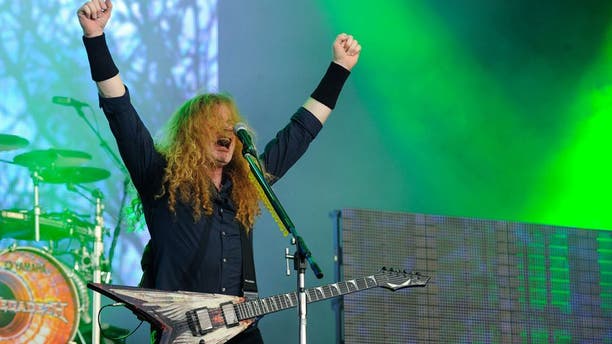 Megadeth lead singer and guitarist Dave Mustaine will drive the pace car in the opening laps of Sunday's Cheez-It 355 at The Glen, and the heavy metal legend has been taking in the sights of NASCAR throughout the weekend.
One of the band's biggest fans, former Sprint Cup champion Matt Kenseth, was able to meet Mustaine on Saturday and spend some time chatting together.
Mustaine was also a hit among those in the garage, as well as the infield, where he played a concert for fans Saturday night.
https://www.foxnews.com/sports/megadeths-dave-mustaine-to-drive-pace-car-at-the-glen