MCREYNOLDS: After Daytona, It's Back To Work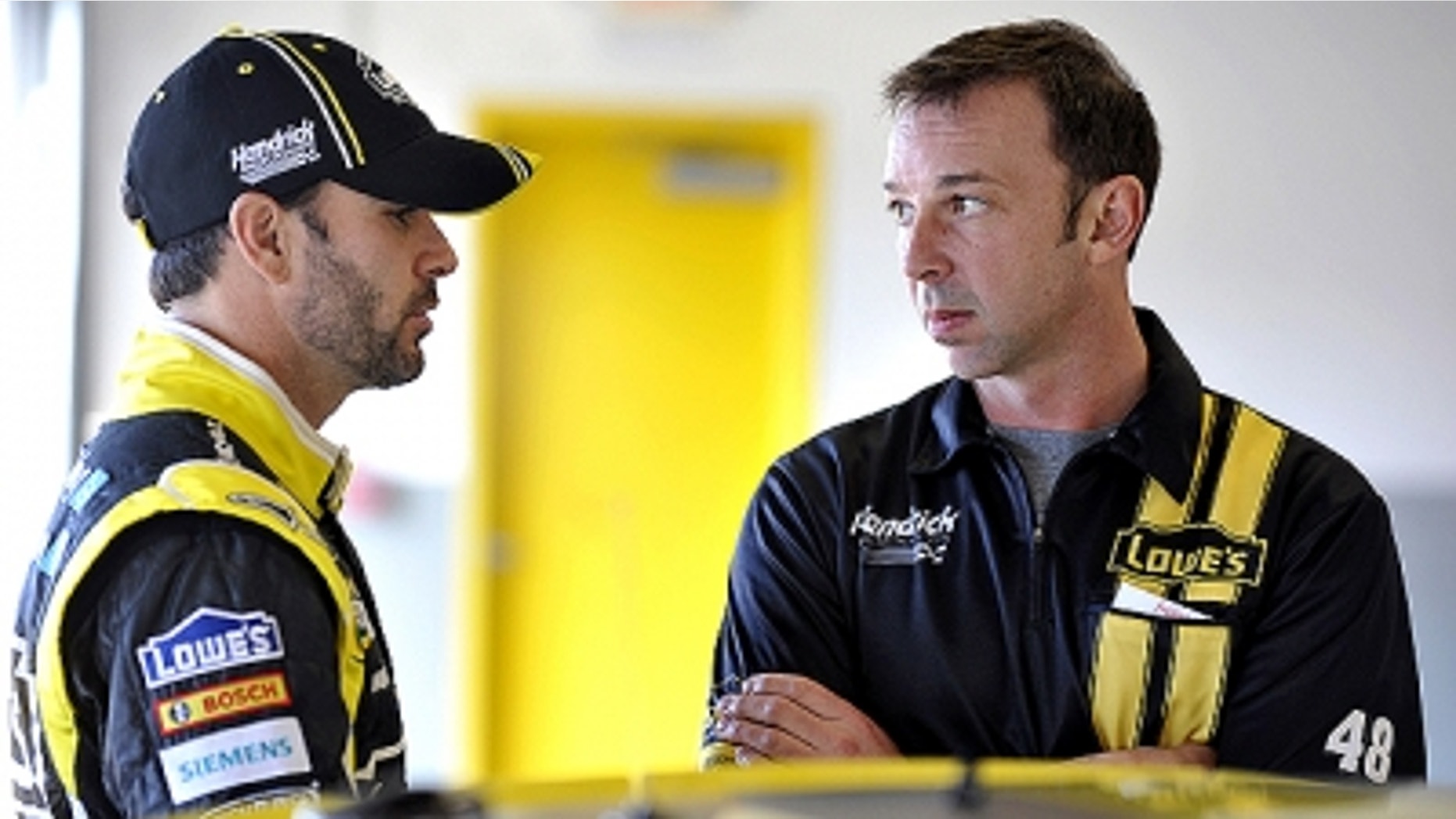 I found it interesting that Jimmie Johnson said before the season started that he had really enjoyed his offseason. Actually he said he had enjoyed it a lot more than the others in the past.
Johnson said it was an awesome offseason, even though they had lost the championship run to Brad Keselowski, because he knew how well they had performed.
We all know that Daytona isn't a real measuring stick for how teams will perform at the different tracks coming up, like Phoenix this weekend and Las Vegas next weekend. As we continually tell you, at both Daytona and Talladega, you are at the mercy of others when it comes to pack-racing at the restrictor plate tracks.
At the end of the day, however, nothing — and I mean nothing — beats starting your season off by winning our sport's biggest race. Johnson now has won at Daytona twice.
It was the first win for longtime crew chief Chad Knaus. Though he was still involved, I am sure, when Johnson won the Daytona 500 in 2006, Knaus had been suspended over some body infractions on the No. 48 car.
We did the math and figured out that between the January test and all the practices down here, the teams had more than 30 hours of track time. That No. 48 didn't change the game plan even with this new car. Johnson, Knaus and Co. simply didn't worry about drafting practice. Their philosophy has always been if we can make our car faster by itself, then it will be even faster in the draft.
I mean, if you look at it, really the only drafting Johnson did to any degree was when he was racing.
That No. 48 car has always been fast at Daytona. What's interesting, however, is Johnson doesn't have the finishes to back it up. Since winning the Daytona 500 in 2006, Johnson's average finish after that was outside the Top 30. Last year, he was wrecked out after crossing the start/finish line to begin Lap 2.
So you have to assume the team celebrated late into Sunday evening and into the early morning hours. Monday also saw them put their car into the Daytona Experience, which every winner does. The car will stay on display there for one year. I can promise you though, that Knaus will have everyone refocused on what's next and what's next this weekend is the race at Phoenix.
Winning the Daytona 500 does not win you a championship. As I have said many times, the Phoenix, Las Vegas and Bristol races that come right after Daytona pay the exact same amount of points as winning the Daytona 500 does. So I really don't think this team will have a letdown following this big win.
I've personally experienced both ends of the Daytona 500 winning experience. When we won the 500 with Davey Allison in 1992, it was as if we could do no wrong. Heck, we actually went to race six on the schedule before we even had a finish outside the top five.
Conversely, in 1998 we won the Daytona 500 with Dale Earnhardt Sr, but after that, it seemed like we didn't even know how to load the car on the trailer. That's how bad things got. We went to Rockingham the next week and even had to use a provisional to get into the race. Things deteriorated from there to the point three months later, car owner Richard Childress decided to make a crew chief swap. Kevin Hamlin took my spot with Dale, and I took Kevin's spot and began working with Mike Skinner.
So my point is, don't read too much into the future simply based on winning the Daytona 500. It's the ultimate win in our sport's biggest race, but I have seen seasons go up and down after winning it. There are only three elements that control the future of the No. 48. That's Johnson, Knaus and the No. 48 team as a whole.
Johnson and No. 48 team has always seemed to follow their own game plan, and I see no reason why anything would be different. I mean why would they? Doing it their way led them to five consecutive championships.