Magic Johnson reveals why he's going to mentor D'Angelo Russell this summer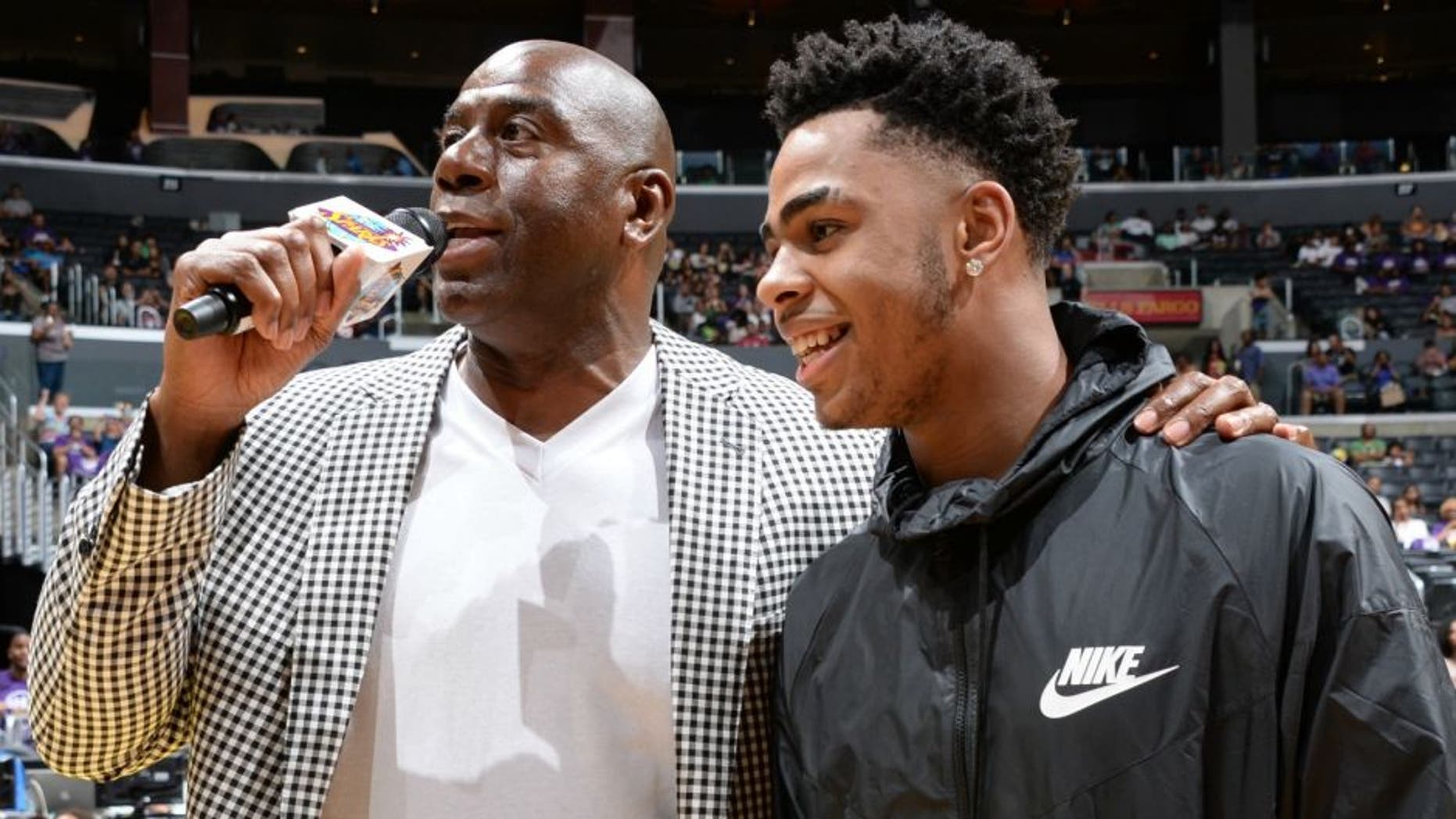 This has been quite the week for the Los Angeles Lakers.
From the decision to not renew Byron Scott's contract to the swift hiring of Golden State Warriors assistant coach and former Laker Luke Walton, the Lakers offseason has gotten off to a promising start.
Sunday afternoon provided even more reason for optimism, as Lakers legend Magic Johnson took to Twitter to announce that he will be mentoring Lakers point guard D'Angelo Russell this summer:
Who knew it was that simple? All Russell had to do was ask.
The mentoring comes as somewhat of a surprise because Johnson has been critical of the Lakers in recent seasons, often only complimenting the franchise when discussing former teammate Byron Scott or Kobe Bryant. Scott was just fired and Bryant just retired -- this seems to be slightly odd timing.
At the same time, Russell is the future of the Lakers, and appears to be the first perennial All-Star candidate the franchise has had at point guard since Johnson over 25 years ago (sorry, Nick Van Exel fans). The Lakers simply haven't had a player with his skill set for Johnson to mentor.
Russell is already a solid shooter, passer and decision-maker out of the pick and roll, so one can only imagine the positive impact Johnson can have on the sophomore's game. The next logical step in his development is translating his sublime passing into actual production -- creating for his teammates more, leveraging his passing for better shots, higher assist numbers, etc.
With the draft lottery coming up in a couple weeks, and the draft a month or so later, this could shape up to be a transcendent offseason for the purple and gold.
Jovan Buha covers the NBA for FOX Sports. Follow him on Twitter: @jovanbuha.