Lynch back with Seahawks but timetable for return still unclear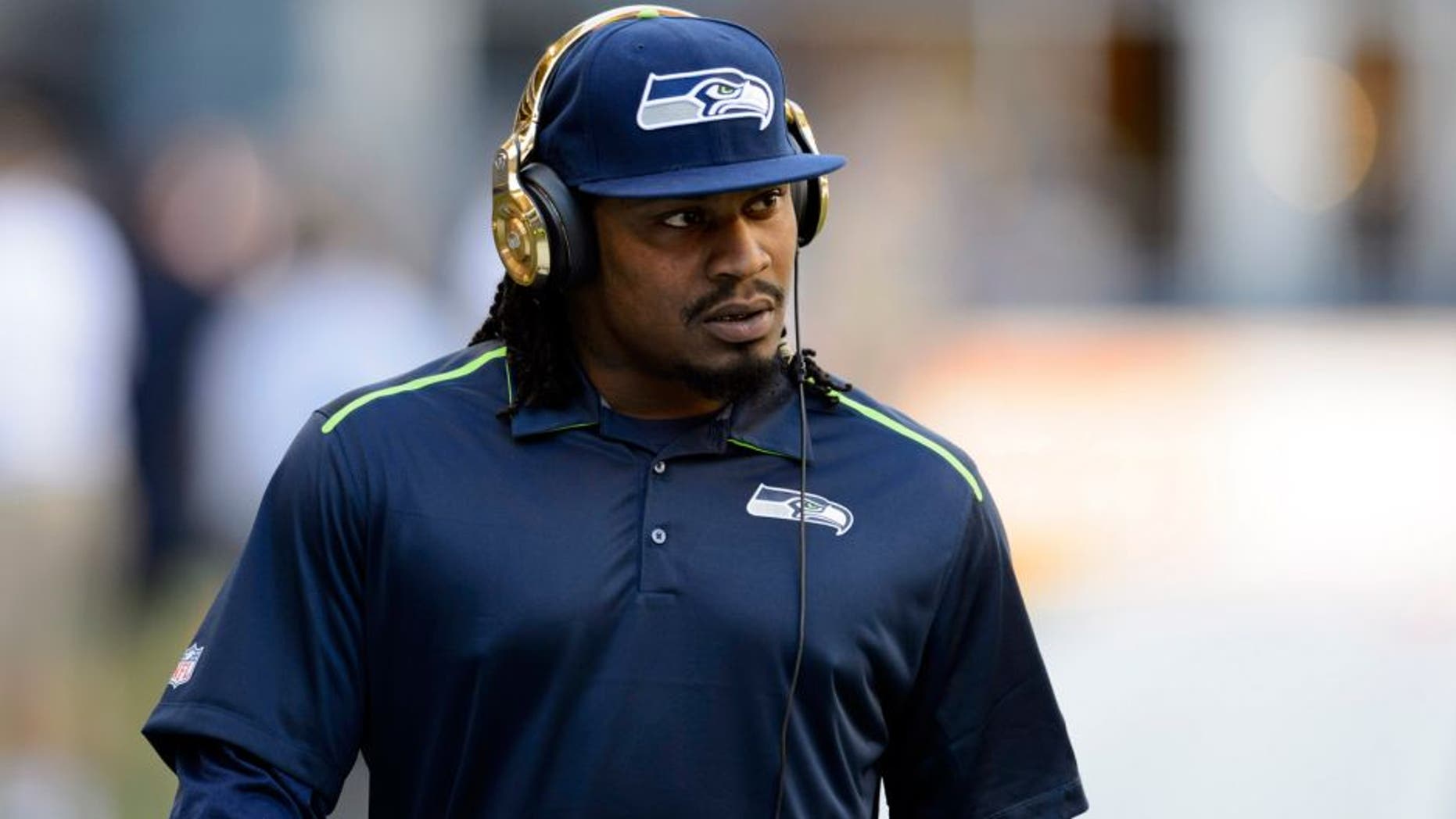 One day after his coach said he was "at-large," Seattle Seahawks running back Marshawn Lynch showed up at team headquarters Wednesday.
"He's rehabbing," Seahawks coach Pete Carroll said of Lynch during Wednesday's media briefing. "And when he's ready to start working with us we'll get him going. Not quite yet. But he's made improvement. He's feeling okay about it. So we'll see what happens."
Lynch's return to the team came exactly two weeks to the day after he underwent surgery to repair an abdominal injury in Philadelphia. On Tuesday, Carroll said he had no idea when Lynch would rejoin the team and termed estimates that he would be sidelined for three-to-four weeks as "way off."
Asked Wednesday if there was a timetable when Lynch would be ready to play, Carroll told reporters: "I don't know that yet."
Rookie Thomas Rawls, an undrafted free agent from Central Michigan, has been magnificent in Lynch's absence. Rawls has started the last three games - all Seattle victories - and rushed for 391 yards and three touchdowns.