LSU leading rusher Hill, top receivers Landry and Beckham, and guard Turner turning pro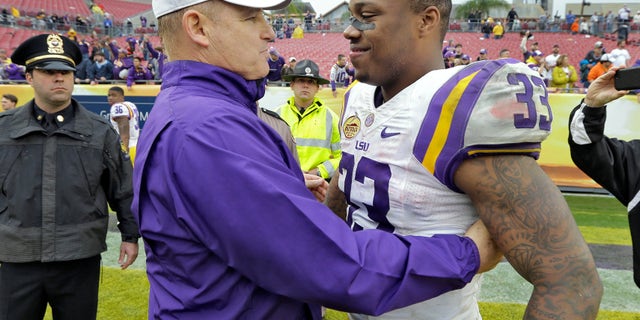 BATON ROUGE, La. – LSU's top rusher and top two receivers are entering the NFL draft, along with one of the Tigers' starting offensive linemen.
In separate announcements Monday, sophomore running back Jeremy Hill, junior receiver Jarvis Landry and sophomore right guard Trai Turner have confirmed their intentions to turn pro. LSU also has confirmed received Odell Beckham Jr.'s decision.
Hill has played two seasons at LSU and was the Tigers' leading rusher each season. He rushed for 1,401 yards and 16 touchdowns this season.
Landry was expected to turn pro after racking up 1,193 yards receiving and caught 10 touchdowns in his third season. Same with Beckham, who had 1,152 yards and eight TDs receiving.
Turner has started at right guard since the middle of 2012, his redshirt freshman year.