LSU hoping White and Collins can effectively battle Alabama's receivers' group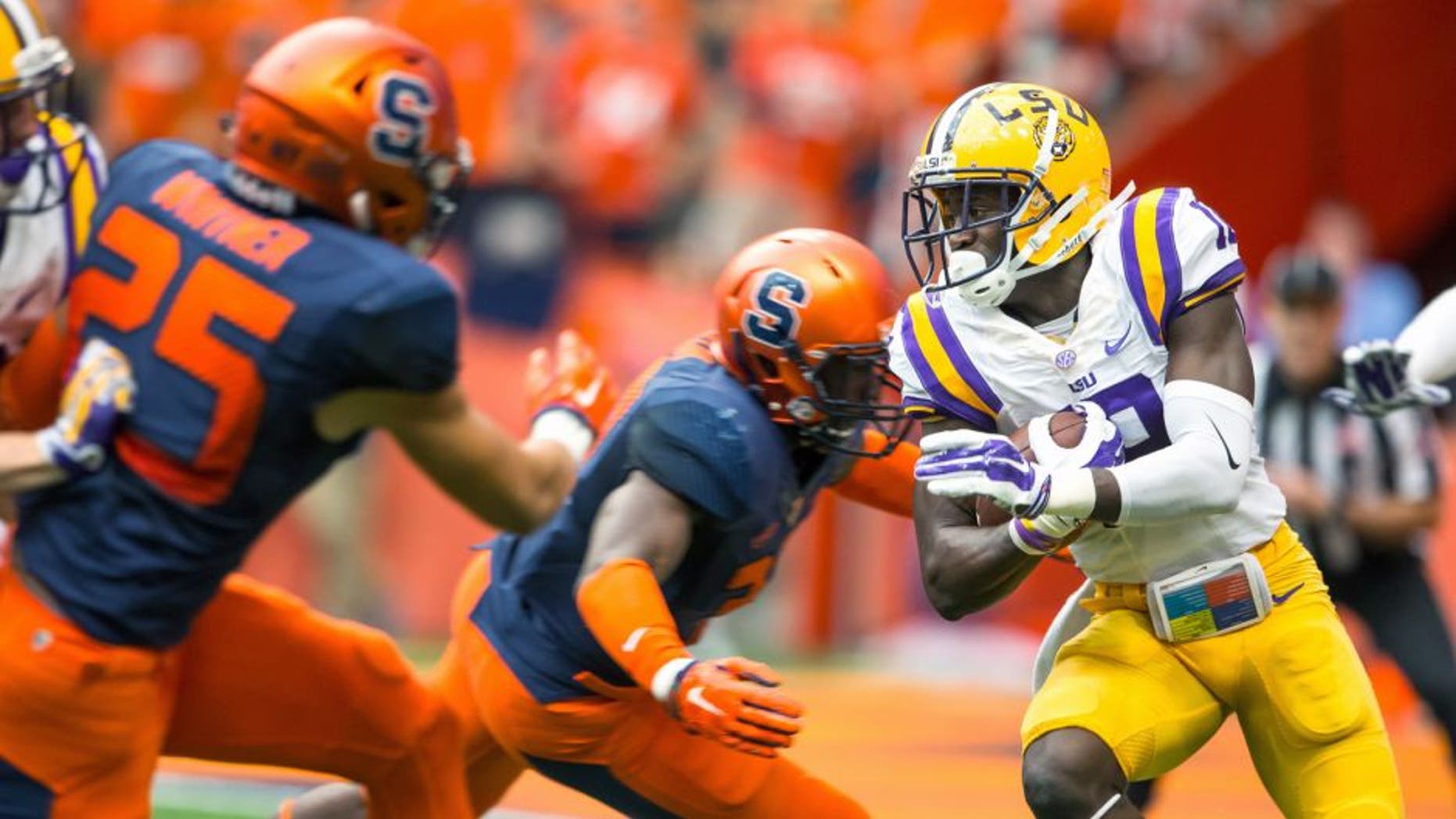 Can LSU contain Calvin Ridley? Brett Carlsen Getty Images
Ahead of the monumental clash this Saturday, the health of LSU defensive backs Tre'Davious White and Jalen Mills has come into question.
Mills appears ready to play, and could feature at corner if need be, according to head coach Les Miles. Although naturally a safety, Mills is equipped with the tools to play the position. White's status is a bit murkier. He did practice on Wednesday, but looked "gimpy."
"We have a number of good cornernbacks as it is," said Miles. "We're pretty confident we'll be fine there."
LSU's secondary will be challenged by Alabama's group of receivers -- in particular freshman Calvin Ridley. He leads the Crimson Tide in receptions (45), receiving yards (525), and touchdown receptions (3). Ridley's proven the ability to evade coverage with excellent route-running capabilities, as well as pure unadulterated speed.
Ridley and ArDarius Stewart are often utilized on deep crossing routes across the field. Both can hurt the opposition vertically as well.
It will be fascinating to see whether LSU can adjust to the potential injury to White -- and how this impacts the personnel sets. White's injury could ultimately also hinder the return game -- although LSU does also have Donte' Jackson in this capacity. A former high school sprinting champion, Jackson possesses world-class speed.
(h/t The Advocate)