Lockette on SB XLIX interception: "I will never forget that pain"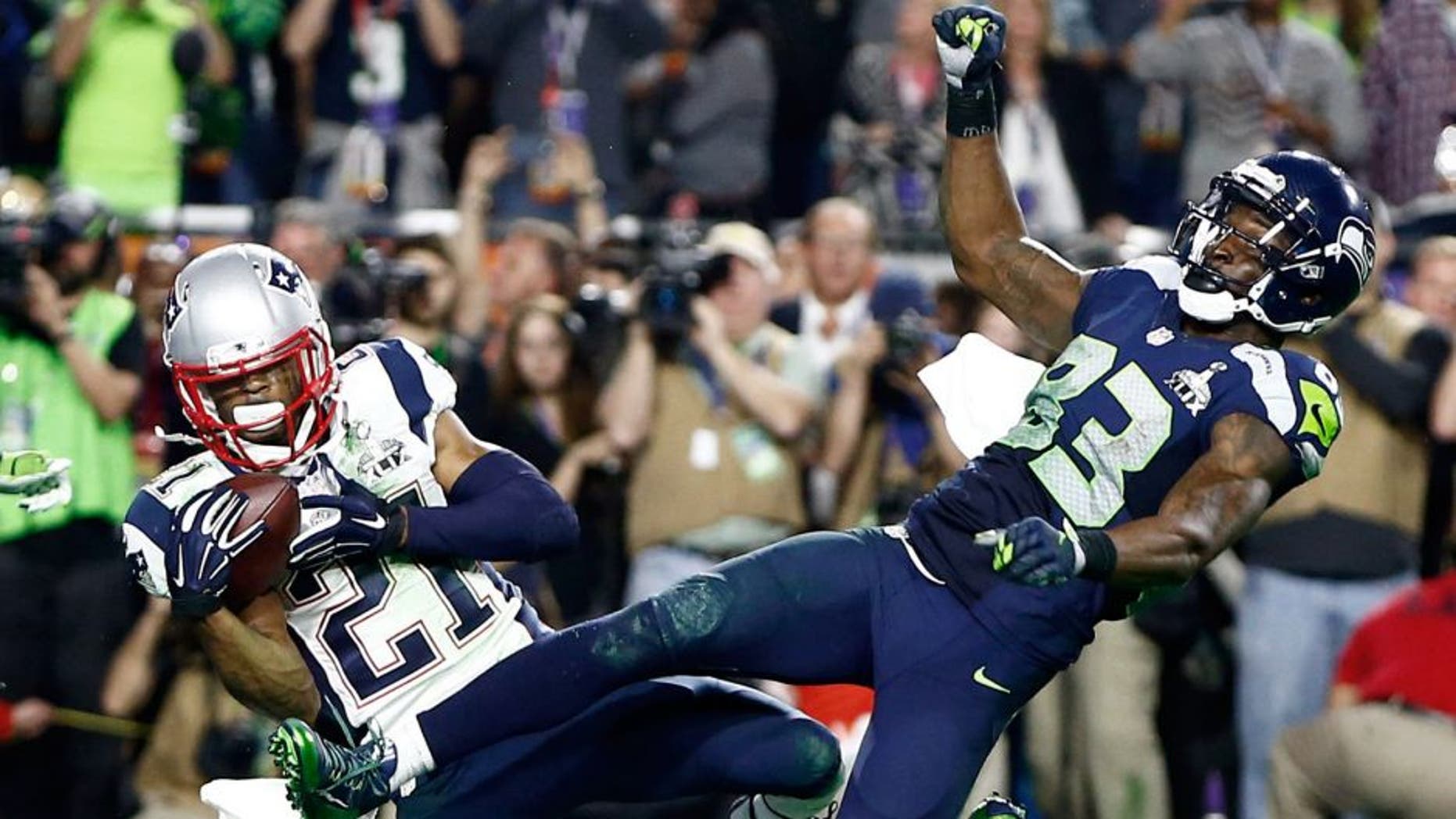 Feb. 1, 2015: "The Play."
Even nearly six months later, that play still resonates in the minds of many. Russell Wilson's intended pass to wide receiver Ricardo Lockette was intercepted by Malcolm Butler. That was the end of Super Bowl XLIX as everyone knows it. There are still questions surrounding the play call. There are still doubts in the minds of Seahawks' players.
Lockette admitted as much in his written piece, via The Players' Tribune.
"I can't watch the film. I absolutely can't stand to see it. People have told me it was the perfect interception. People have told me there's a camera angle where it looks like I'm about to walk right into the end zone. People have told me all sorts of things about the last play of Super Bowl XLIX. I wouldn't know. Whenever it comes on, I turn away."
Even Wilson echoed similar sentiments, via The Players' Tribune, just 17 days after the Super Bowl loss.
"One yard. I'd be lying if I said I haven't been thinking about that one yard for the past 17 days. Everyone wants to know how I feel. Well … it's complicated. Walking off that field in Arizona and seeing disappointed Seahawks fans in the stands was anguish."
Still, the Seahawks are the favorites to win the NFC West again. They bring back much of their key pieces on defense that has ranked No. 1 in scoring defense three straight seasons. They acquired Jimmy Graham and drafted versatile playmaker Tyler Lockett to bolster an already strong offense (No. 9 in yards per game, No. 10 in points per game in 2014).
Getting back to the Super Bowl is realistic; even Tyrann Mathieu believes the NFC West still goes through Seattle. Whether the Seahawks can move forward in 2015 and forget about "The Play" remains to be seen.
(h/t CBS Sports)