LeBron James: "Not doing my job" as Cavaliers deal with early season losses
By ,
Published January 08, 2015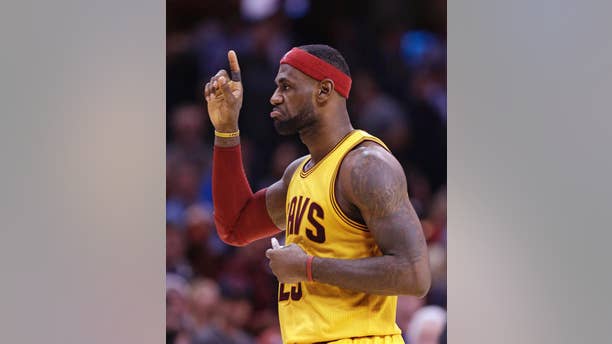 With the Cavaliers on a four-game losing streak and failing to live up to enormous expectations, LeBron James offered a critical analysis of his own game.
"I stink," he said. "I'm not doing my job."
James made the comments on Monday following the Cavs' morning shootaround as they prepared to host the Orlando Magic. Cleveland went 0-4 last week, losing to Denver, San Antonio, Washington and Toronto. Following the loss to the Raptors, James called his team "fragile" and forecast darker days ahead.
James believes the Cavs (5-7) will have to overcome even tougher adversity at some point this season. James says he "has to do better" and be more of a leader for Cleveland to snap out of its early season funk.
The Cavs, picked by many to win an NBA title, will play their next four games at home.
https://www.foxnews.com/sports/lebron-james-not-doing-my-job-as-cavaliers-deal-with-early-season-losses