Latavius Murray has made a habit of truck-sticking poor defenders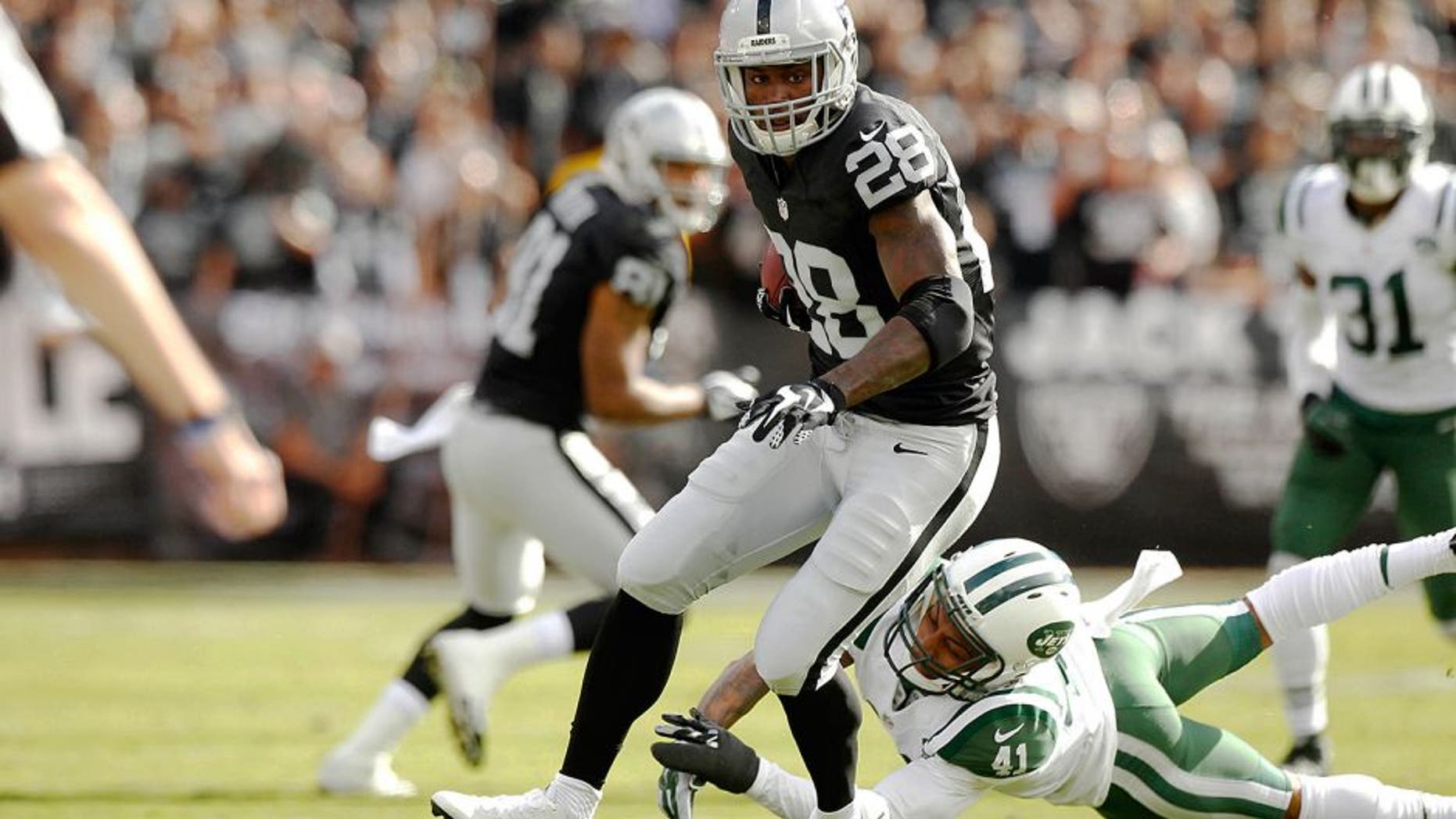 There's no stopping Latavius Murray when he gets a full head of steam. Cary Edmondson USA TODAY Sports
Even a sure-handed tackler like Charles Woodson isn't sure he'd be able to bring Latavius Murray down.
That's why the grizzly veteran stands on the Raiders' sidelines when Murray lowers his pads. He calls it a "delight" to watch the running back plow over every other DB.
"I didn't hesitate," Murray told Vic Tafur of the San Francisco Chronicle after Week 8. "I wanted to get behind my shoulder pads, make one cut and be downhill. I continue to work at that so I can dish out hits instead of taking them."
It's easy to do as a 6-foot-3, 230-pound running back. According to Pro Football Focus, Murray ranks among the top NFL backs in successful runs -- carries that pick up positive yardage without getting stuffed. It's helped him turn in a second 100-yard game in two weeks.
He's on pace for 1,221 ground yards -- the most for a Raiders RB since Napoleon Kaufman in 1997 (1,294). And he'll top that number if he strings together games like his last one vs. the Jets.