Kyle Noke retires from MMA after 14-year career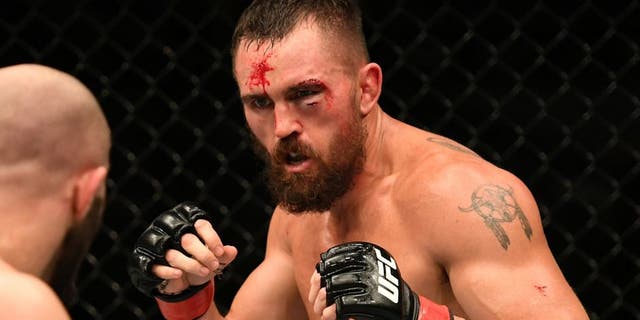 Kyle Noke has decided to call it a career.
The veteran Australian fighter suffered a tough unanimous decision loss to Omari Akhmedov on his home soil and announced his retirement from mixed martial arts afterwards on Twitter.
It was a heartbreaking loss for Noke, who looked to get back on track while competing in front of his home country crowd in Australia.
Instead, Noke suffered his third straight defeat before making the decision to call it a career following his 33rd professional fight.
Noke was one of the first fighters to truly make it big coming out of Australia when he made his U.S. debut in 2007 with a knockout win over Seth Kleinbeck in Elite XC.
Training out of the Jackson-Winkeljohn camp in New Mexico, Noke continued to develop as a top middleweight, eventually making his way to the UFC by way of "The Ultimate Fighter".
In 2012, Noke moved down to 170 pounds where he made a spectacular debut with a vicious first-round knockout over Charlie Brenneman. Noke then moved on to coach "The Ultimate Fighter" opposite Patrick Cote, but never quite found his footing in the welterweight division with a mixed bag of results.
Noke retires at age 36 with an overall record of 22-10-1 with a 6-6 mark inside the UFC Octagon.