Khabib defeats McGregor, but now faces his father who is going to 'smash him'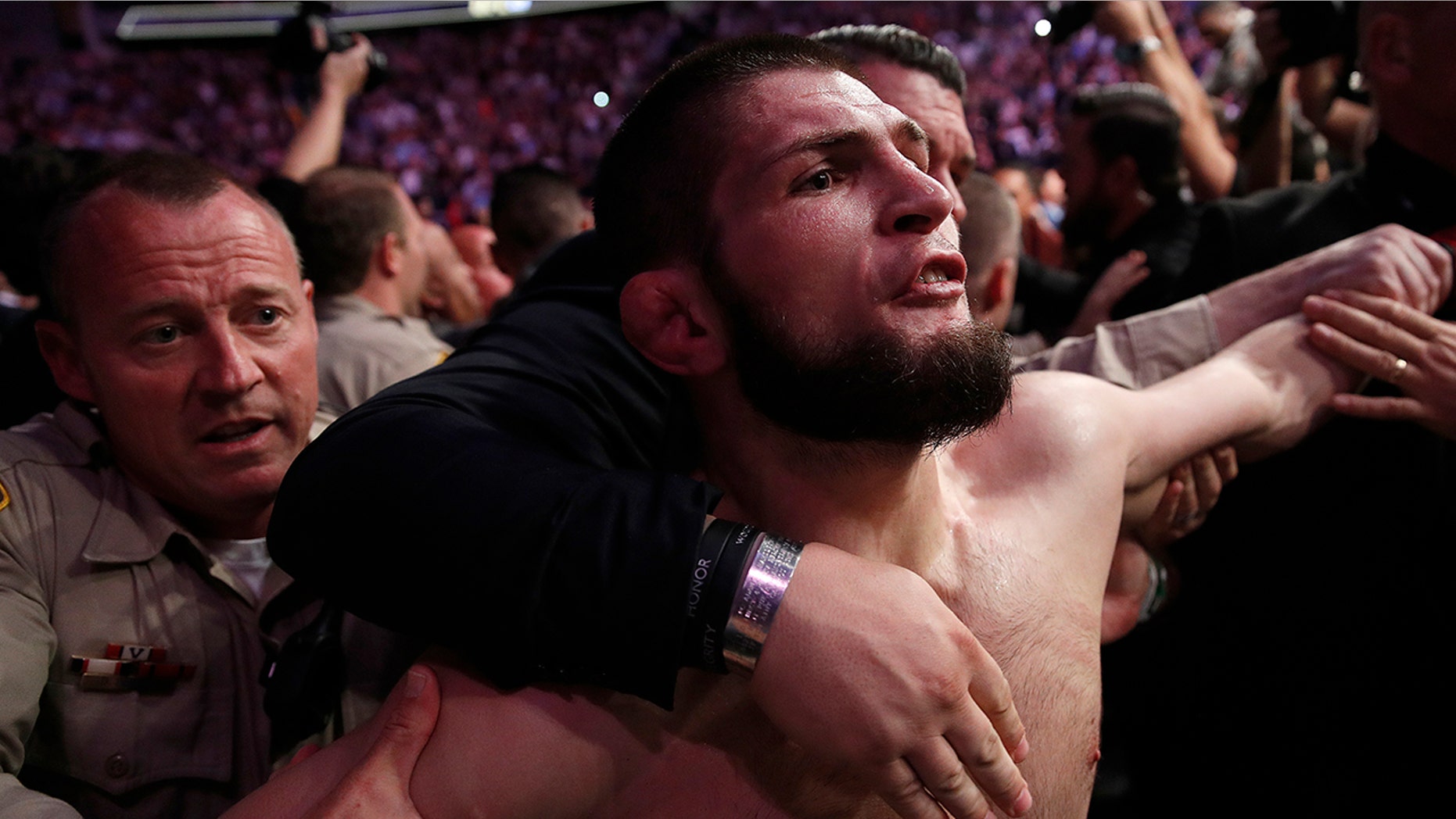 Khabib Nurmagomedov, the undefeated UFC fighter who beat former champion Conor McGregor on Saturday night, has to now face his next opponent: his father who is going to "smash" him when he gets home.
Despite his impressive victory in Las Vegas, the biggest news out of the fight was what happened after McGregor tapped out. Khabib hurdled over the cage fence and fought with McGregor's cornermen while his own teammates ambushed McGregor in the octagon.
Bob Bennett, the executive director of the Nevada Athletic Commission, said his organization intends to file a complaint following its investigation. Nurmagomedov's $2 million purse has been withheld, and he could face a hefty fine and a lengthy suspension.
Abdulmanap Nurmagomedov, his father and coach told Ren TV that "the most severe sanctions would be my regard."
"I am going to regard this severely," his father said. "I warned him. For me, the most important thing is discipline. You can do whatever you want in the octagon, but beyond its barrier—this is the border separating civilians, there are children, women, bystanders."
But Khabib said he had been brought to a boil by McGregor's behavior since April, when he attacked a bus carrying Nurmagomedov and several other U.F.C. fighters.
McGregor was incensed after Nurmagomedov confronted a member of his team in New York earlier in that week, which ended with Nurmagomedov winning the U.F.C. 155-pound belt.
"I don't understand how people can talk about I jump on the cage, you know?" Khabib said after apologizing to the Nevada commission during a brief post-fight statement to reporters. He said his father is going to "smash him" when he gets home.
"What about he talked about my religion, he talk about my country, he talk about my father? He come to Brooklyn and he broke bus. He almost killed a couple of people. What about this?"
The Associated Press contributed to this report