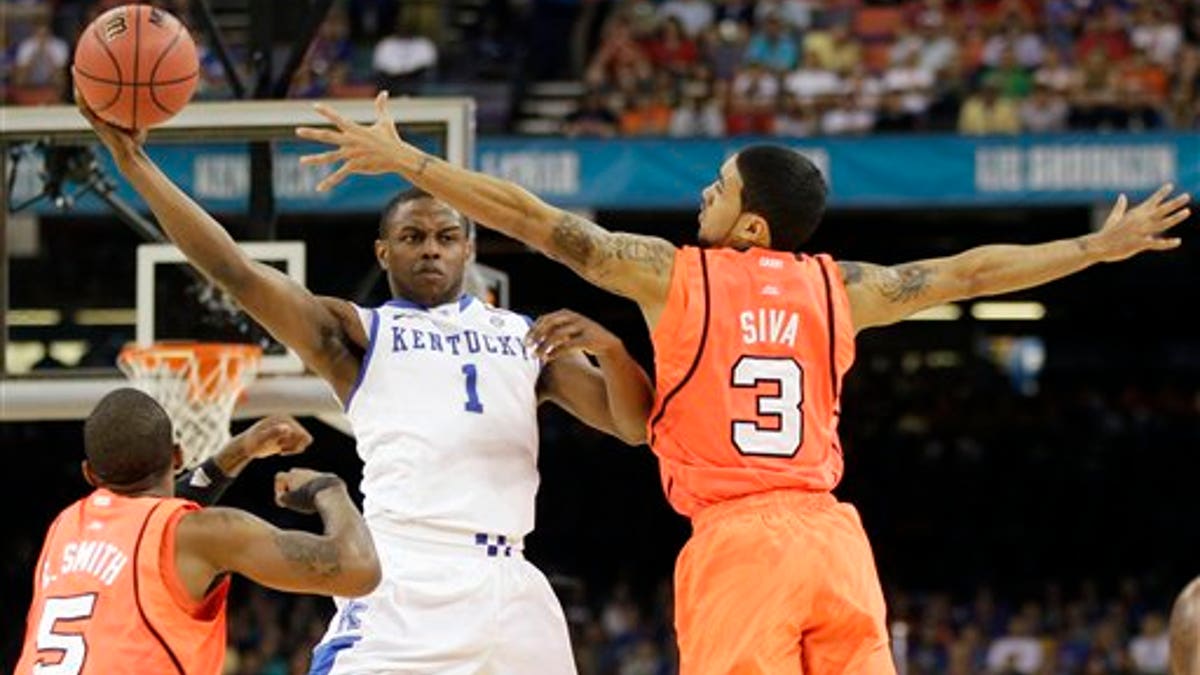 NEW ORLEANS – Player of the year Anthony Davis has Kentucky right where it expected to be, in the national title game, scoring 18 points and 14 rebounds as the Wildcats held off pesky Louisville 69-61 on Saturday night.
As the final seconds ticked down, Davis screamed at the crowd and pointed to the court as if to say, "This is our house."
Yes, yes it is.
Louisville (30-10) rallied from a 13-point deficit, tying the game at 49 on a 3-pointer from NBA range by Peyton Siva with 9:11 to play. But Michael Kidd-Gilchrist, who played sparingly because of foul trouble, made back-to-back buckets to give the Wildcats some breathing room. Darius Miller then made a 3 -- Kentucky's second of the game -- to give the Wildcats control for good.
Kentucky (37-2) will play the winner of Kansas-Ohio State in Monday night's title game.