Kansas City Royals fining each other for not using 'Trap Queen' lyric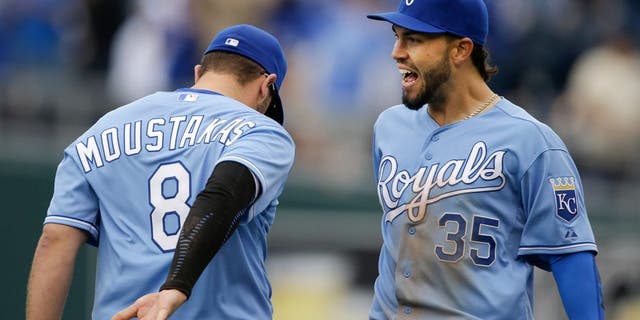 The Kansas City Royals have solidified Trap Queen by Fetty Wap as the song of the summer.
Apparently, some Royals players, including Mike Moustakas, Eric Hosmer and Lorenzo Cain, have taken it upon themselves to make sure that the lyric "1738" makes it into their postgame interviews:
My only question is why stop there? 1738 is like the first line of the song. Expand it a little bit. They should have to mix in "I was in the kitchen cooking pies with my baby" at some point.