Kansas City Chiefs star Patrick Mahomes offered ketchup for life if he sets touchdown mark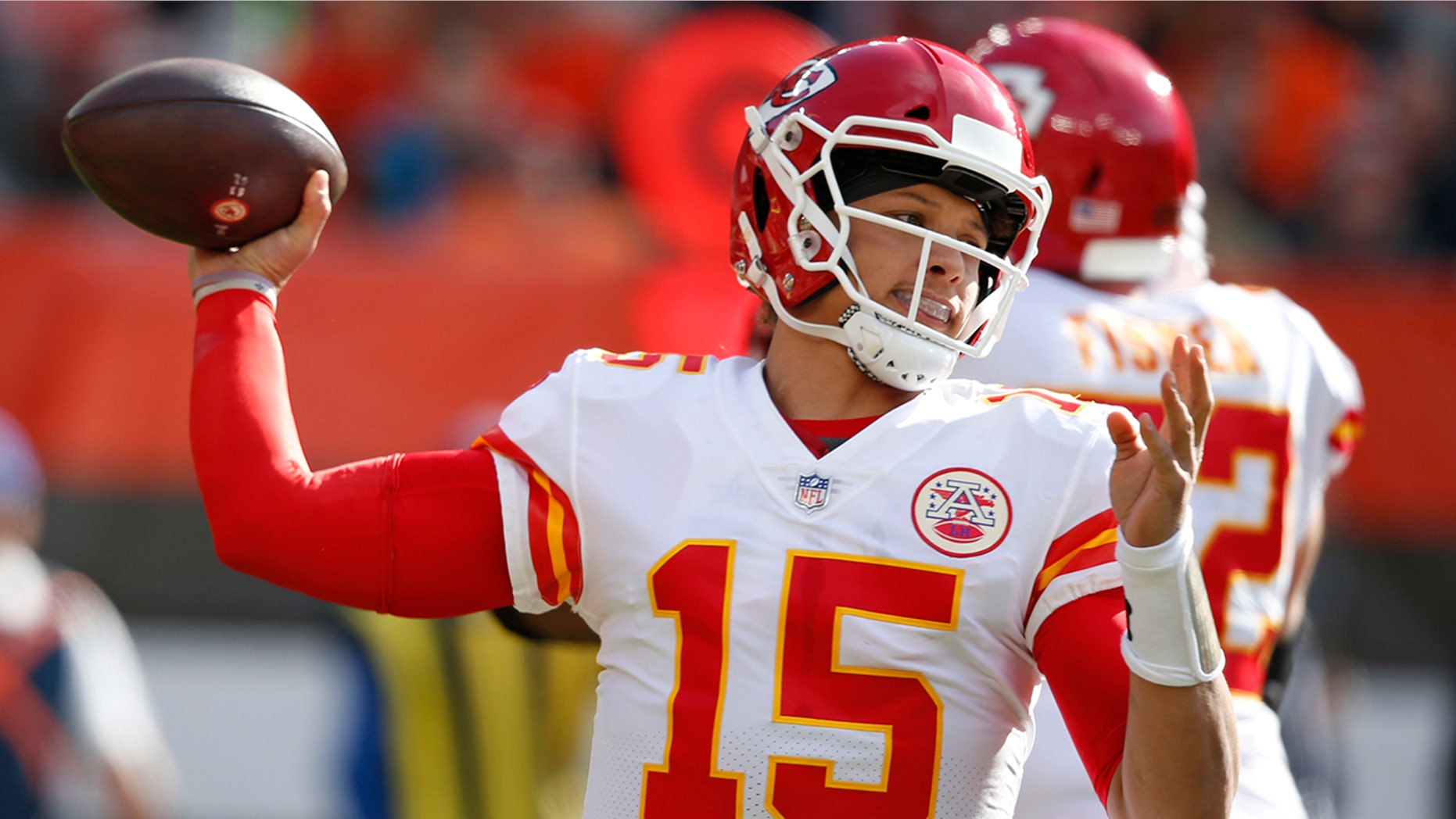 Monday night begins a six-game stretch during which Kansas City Chiefs star Patrick Mahomes will not only try to break an NFL record but also attempt to land one tasty endorsement deal.
Heinz, the company with the famous "Heinz 57" logo, has offered Mahomes a lifetime supply of his beloved ketchup should he throw at least 57 touchdown passes this season. The offer came after Mahomes told ESPN last week he puts ketchup on everything -- even his steak.
Heinz made the offer to Mahomes in a tweet: "Hey @patrickmahomes5, you give us 57 touchdowns, we'll give you Heinz on your steak for life."
A Heinz spokeswoman confirmed to Fox News the offer was real and contingent on Mahomes getting 57 touchdown passes this season.
Mahomes, who has come on strong in his first full season as Chiefs quarterback, has thrown 31 touchdown passes and averages three touchdown passes per game. He would be on pace toward getting the record if he hits his average for the remaining regular season games.
The 57-touchdown mark would break (and then some) a record set by Peyton Manning during the 2013 season, when he tossed 55 touchdowns for the Denver Broncos.
Mahomes and the Chiefs take on the Los Angeles Rams on Monday in what many analysts consider a potential preview of the upcoming Super Bowl.