Junior, Logano enjoy strong nights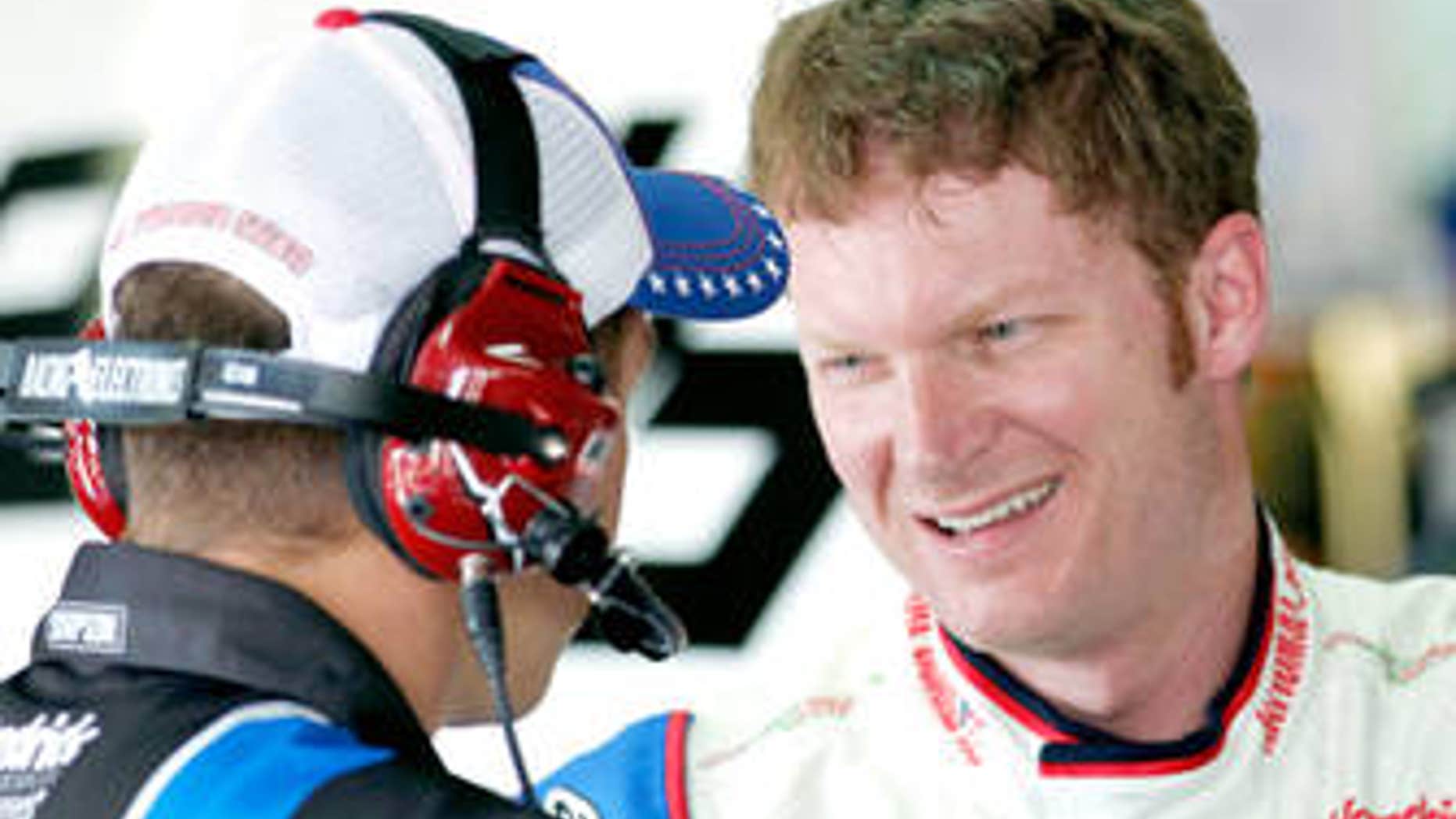 A wild night of racing at Bristol Motor Speedway bolstered the hopes of a couple of drivers to make the Chase for the Sprint Cup, mostly at the expense of others who struggled.
The big winners on the night were Dale Earnhardt Jr., Joey Logano and Kasey Kahne, all of whom survived the beating and banging in the Irwin Tools Night Race at BMS, which was won by Matt Kenseth, who held off Kahne by 0.188 seconds at the finish. Kahne moved up three spots to eighth in points with his runner-up effort.
Earnhardt finished 10th, which wasn't a great night, but after finishing 30th at Watkins Glen and 36th at Michigan over the last weeks, it was a welcome improvement. More importantly, Earnhardt came into Bristol with only a 20-point margin over 11th place, but leaves with a lead of 33 points over Brad Keselowski, who fell out of the top 10 and is now 11th.
With fuel at a premium, Earnhardt played it conservative and pitted on Lap 450 to make sure he didn't run out of gas at the end of the race.
"We had a good car, especially at the end," said Earnhardt. "I'm real happy with the speed we had; just we weren't sure about making it on fuel. ... Just a risk we couldn't take tonight, but gave up about maybe five points there, and hopefully just making sure we got the fuel to finish the race and getting a 10th-place finish will pay off for us here in the next couple of weeks."
With only two races to go until the field is set for the Chase for the Sprint Cup, Earnhardt's position looks a lot more secure now than it did before Bristol.
"I really don't know how much we gained on everybody tonight, but we definitely needed to build on that cushion," said Earnhardt. "That 20 points really had me pretty nervous. Hopefully, if we can put a good one together next week, something similar or better than this, we will definitely go to Richmond a lot more comfortable."
By the same token, Logano had a hard-fought fifth-place finish that moved him into the top 10 in points. His Chase prospects improved mightily, as well.
"That was the hardest fought top-five I've ever had in my life," said Logano, who had damage to his Penske Racing Ford after contact with Kyle Busch on Lap 107. "We had a right-front knocked in once. We got blocked in by the 11 (Denny Hamlin on pit road) once. We got a piece of garbage on the front. Every time this happened we had to go all the way to the back, so we came from the back three times to get a top-five finish."
Understandably, Logano was excited afterward.
"They can't put us down and can't keep us down," he said. "This team is awesome. We deserve to make this Chase and if we keep doing this on days that they're trying to put us down. We deserve it."
The bubble spots for the Chase are extremely close. Keselowski is just four points out of the top 10, despite a 30th-place finish when he was caught in the night's big wreck on Lap 447. Kurt Busch, who finished 31st after a lengthy garage visit to replace a faulty hub, is 12th in points, just six points out of the top 10, and seventh-place Bristol finisher Jeff Gordon is only 11 points from the top 10.
Martin Truex Jr. (35th) and Ryan Newman (21st), both of whom were in the wreck that snared Keselowski, currently hold the two wild-card spots.
The Chase field will be set in two weeks at Richmond International Raceway, and there's no question it's shaping up to be a battle to the wire, as it was last year.