Joe Gibbs isn't concerned about Keselowski playing mind games with Kyle Busch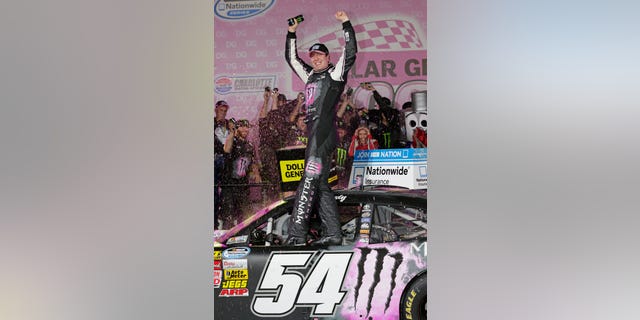 CONCORD, N.C. – Joe Gibbs does not believe Kyle Busch will be affected on the race track by an ongoing feud with Brad Keselowski.
The team owner praised Busch before Saturday night's race at Charlotte Motor Speedway for not backing down from any situation, including this latest flare-up with Keselowski.
The drivers tangled last year at Watkins Glen when Keselowski spun Busch. That incident was brought back up last week when Busch spun Keselowski as the two raced side-by-side in the Nationwide race at Kansas.
Keselowski has hinted he'll retaliate while Busch is racing for the Sprint Cup championship. Gibbs says he hopes Keselowski doesn't do that because Busch never retaliated last season when Keselowski went on to win the Sprint Cup title.